Idaho Mold Remediation Services
Boise Idaho's Best Mold Remediation And Removal Company
Is there mold in your home or business?  As mold remediation and mold removal Boise professionals, we understand your situation.  Many of our service calls are from concerned home and business owners who just found mold.
We specialize in testing black mold and all other types of mold.  We are experts in black mold removal in Boise and throughout the Treasure Valley.  
There are 4 steps to mold removal Boise work and preventing mold re-growth. 
Identify and Remove the Source of Moisture
Use a Biocide to Eradicate Mold Growth
Encapsulate the Mold Spores
Cleanup Water Damaged Area
If you've found mold in your Boise home or business, please do not ignore mold growth!  Give the experts at Master Restoration Idaho a call right now for a free mold inspection.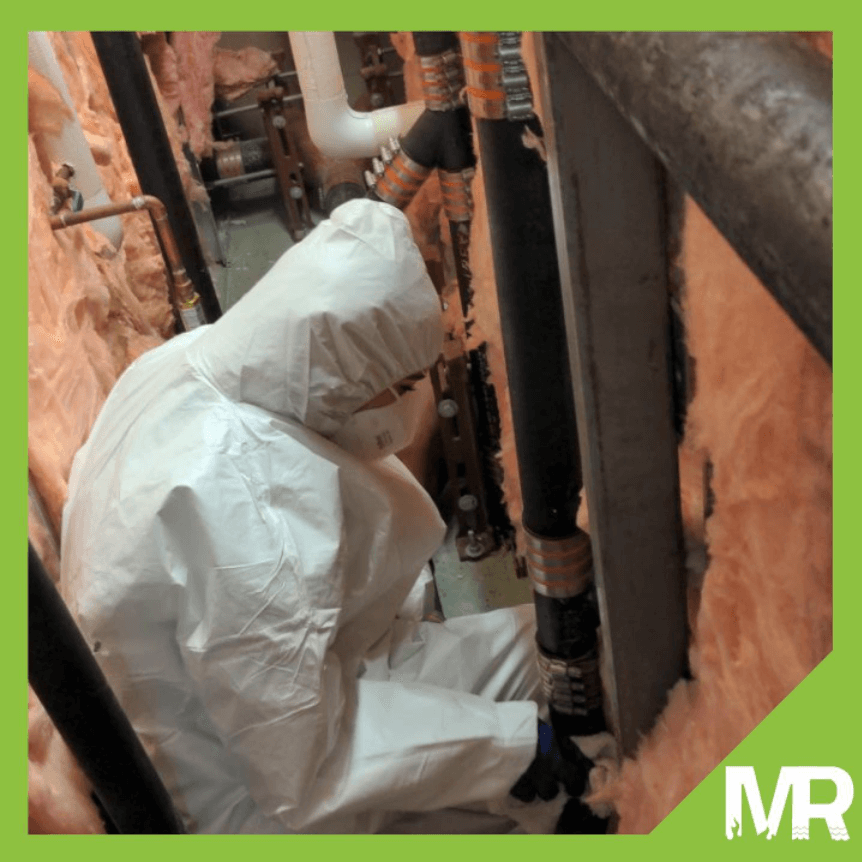 Contact Us Today For A Free Estimate!
Certified Mold Remediation and Damage Experts
If you think your home may need mold testing and a mold inspection, we can help!
Most Boise and Treasure Valley homeowners and business owners are concerned about 3 things.
First, the most common concern is how mold affects your health (especially black mold). Secondly, many are concerned about the structural integrity of their home or business. Thirdly, homeowners are concerned how mold in your home will affect the value of their home.
We can help you answer all these mold questions. For over 10 years, we've been inspecting homes for mold and removing dangerous mold from homes. We are Boise's mold removal and mold cleanup Boise experts.
Our mold inspection Boise professionals have seen many different types of mold. Our mold remediation Boise experts will not only remediate and clean up mold in your home or business, but will also help you understand what mold needs to grow, the health dangers of mold, and what the safest and most efficient way to remove mold from your home or business is.
Give us call for a free mold inspection today!
We Work With All Insurances
We have experience working with all insurance companies and can help you file a claim correctly.
Give Boise's Best Mold Damage Restoration Company A Call Today!
Joanne Park
September 11, 2023.
We are out of state property owners and absolutely LOVE the service with Master Restoration! conor and jason and his team helped us and they did an outstanding job remediating water damage at our house. Jason kept us informed every step of the way, and he led an extremely professional and timely cleanup process. I'm so glad we've had someone like Jason to help us make progress in a difficult situation! Our house was under the contract and the buyer inspector requested to clean the crawl space and rebuild vapor barrier and clean and maintenance insulation, I had no idea whats that when I got inspection report, so I hired handyman and he did job but we couldn't pass the re inspection and we just waste money, So, I googled few hours and found this company and they were amazing, They did great job!! and they set over all the photos too. we passed re inspection!! Thank you so much!!
Tracy Matthews
September 6, 2023.
We were in a desperate spot with just a few days before selling our house, a waterline burst and flooded the crawlspace. I called Master Restoration and they were out there pumping the water out within two hours of contacting them. Damian, Jess, and James were extremely professional. When the new owners came to look at the house they were buying these guys made them feel at ease and let them know that by the time they were done, the house would be better than it was before. The also helped me a great deal with resolving the Homeowner's Insurance claim. These guys are true PROS! I wish I could give them 10 stars!
These are some of the most knowledgeable and genuinely nice guys you will ever meet. Jason was honest and upfront about what would need to be done and the final price matched what was anticipated from day one. Josiah is professional, detail oriented, and treats your home like you know he would his own. He really stood out to me and always went above and beyond to ensure things were done correctly and communicated with me each step of the way. He gave me notice that he was 15-20 minutes out each time he worked at the house and if someone I didn't know was with him, he was sure to introduce them to me so I knew who was in the house. The little details made all the difference. I would not hesitate to call these guys again if we had another emergency.
Joel Van Hoogen
August 15, 2023.
Came to the rescue right away. Identified and addressed the issues thoroughly. I would recommend them to anyone needing their services.
Linda Kennedy
August 7, 2023.
Ben and Damien of Master Restoration Services, along with their foreman Jason Finley, helped us immeasurably when we thought we had a mold issue in our home in Eagle. They thoroughly inspected our home and its entire crawl space looking for evidence of mold, using meters to detect moisture levels inside walls, floors, carpets, that may indicate presence of mold. Thankfully none was present at this time, an enormous relief to us. They were all so professional in their explanations as to how/where/when mold can develop and spread so that we understand the issue much more clearly. They declined payment for this helpful and though service, explaining that they inspect without charge so that should mold ever develop in our home we will think of Master Restoration Services first. If we should ever have mold in our home, we will most assuredly contact Master Restoration Services for remediation. They are also very experienced in coordinating with insurance carriers as well, helping make the experience of dealing with a mold issue in the home a much smoother, less stressful time. Can't say enough good things about this company.
Andrew Wilkin
August 4, 2023.
I called their main phone number on a Sunday afternoon (7/30/2023) expecting to leave a voice message, but was pleasantly surprised to speak with Jason. My wife and I were considering placing an offer on a cabin subject to fire and smoke damage, but wanted Master's professional opinion and cost estimates associated with cleanup and restoration prior to submitting an offer. Jason spoke with the construction manager that afternoon and arranged for an on-site meeting late the following morning (7/31). Jason was great at communicating with me both Sunday afternoon and first thing Monday morning to coordinate and confirm the on-site meeting. As promised, Joe and Matt arrived at the property right on time. We had a good safety discussion prior to entering the burned building and they even offered/provided PPE (dust-filtering face mask) for the site walk. Joe and Matt were personable, honest, and completed a thorough on-site evaluation, taking photos and measurements throughout. The following afternoon (8/1), they provided the two requested quotes (one for cleanup and another for restoration). In addition, Joe provided names and contact information for a couple engineers outside his company that he recommended to perform a structural assessment that would eventually be needed. Ultimately, we did not submit an offer on the property nor hire Master for cleanup and restoration, but I was extremely impressed with their responsiveness, communication, timeliness, openness, professionalism, and willingness to work with us on such a short timeline. I 100% recommend Master Restoration for your project needs. Thanks, Jason, Joe, and Matt!
Blue Falcon
June 22, 2023.
Good hard-working men.