Idaho Mold Remediation Services
Boise Idaho's Best Mold Remediation And Removal Company
Is there mold in your home or business?  As mold remediation and mold removal Boise professionals, we understand your situation.  Many of our service calls are from concerned home and business owners who just found mold.
We specialize in testing black mold and all other types of mold.  We are experts in black mold removal in Boise and throughout the Treasure Valley.  
There are 4 steps to mold removal Boise work and preventing mold re-growth. 
Identify and Remove the Source of Moisture
Use a Biocide to Eradicate Mold Growth
Encapsulate the Mold Spores
Cleanup Water Damaged Area
If you've found mold in your Boise home or business, please do not ignore mold growth!  Give the experts at Master Restoration Idaho a call right now for a free mold inspection.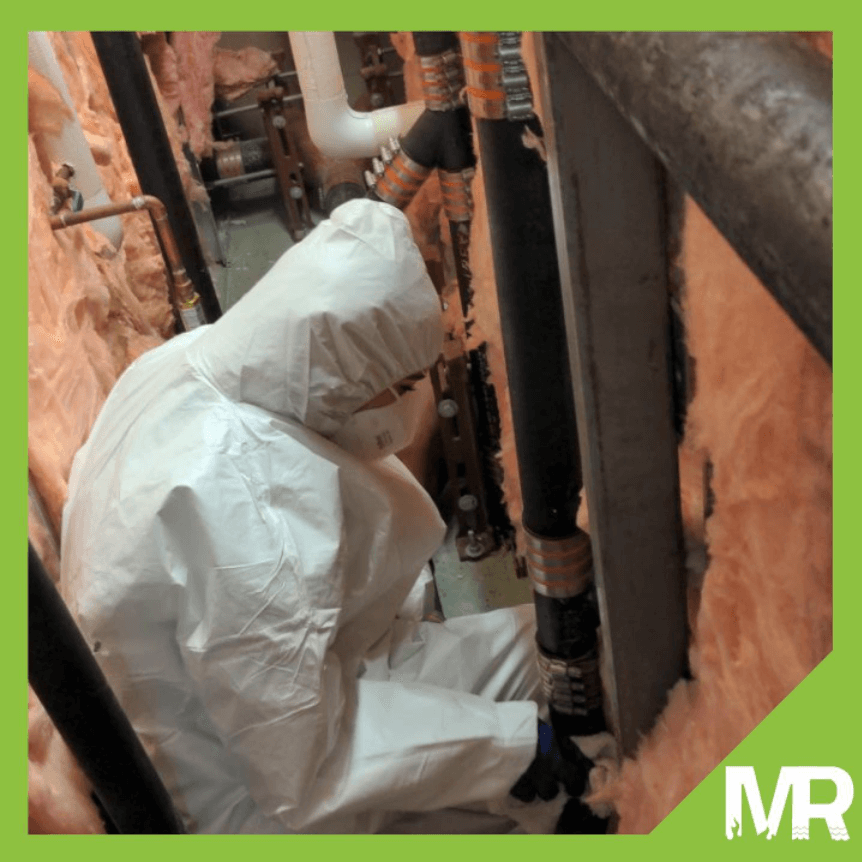 Contact Us Today For A Free Estimate!
Certified Mold Remediation and Damage Experts
If you think your home may need mold testing and a mold inspection, we can help!
Most Boise and Treasure Valley homeowners and business owners are concerned about 3 things.
First, the most common concern is how mold affects your health (especially black mold). Secondly, many are concerned about the structural integrity of their home or business. Thirdly, homeowners are concerned how mold in your home will affect the value of their home.
We can help you answer all these mold questions. For over 10 years, we've been inspecting homes for mold and removing dangerous mold from homes. We are Boise's mold removal and mold cleanup Boise experts.
Our mold inspection Boise professionals have seen many different types of mold. Our mold remediation Boise experts will not only remediate and clean up mold in your home or business, but will also help you understand what mold needs to grow, the health dangers of mold, and what the safest and most efficient way to remove mold from your home or business is.
Give us call for a free mold inspection today!
We Work With All Insurances
We have experience working with all insurance companies and can help you file a claim correctly.
Give Boise's Best Mold Damage Restoration Company A Call Today!
Carly Hankinson
March 8, 2023.
I've used Master Restoration multiple times, and have referred them to numerous people. They're always on time, responsive, and most importantly, they know what they're doing. If you find yourself in the unfortunate position of needing a restoration company, do yourself a favor and call these guys... You'll be glad you did.
Thanks so much! Very professional!
rob perez
February 3, 2023.
At the end of the cleanup associated with water damage from a broken connection to our water heater, Master Restoration went above and beyond to make things right. Specifically, George, Dustin, and Brad went into our crawl space where they spent over 30 minutes patching our conditioned crawl space membrane, sound proofing our water lines and in general looking for anything that could impact us down the road. On top of it all, there are just great, hardworking, humble guys!
Matt Smith
January 30, 2023.
Master Restoration quickly responded to us after a small basement flood. They arrived right after we had another company (large nation-wide chain with a restoration subsidiary) give us a quote saying that we had to tear everything out, it was all ruined, etc. They provided some reassuring expertise and performed moisture tests that indicated the opposite, saving us thousands of dollars.
Tim McFarlane
January 18, 2023.
Good customer service, they kept me well informed.
Arsena Ashjian
January 9, 2023.
I love this company they are very friendly and kind people I would recommend them to all my family and friends I talk to the owner and he is a very nice and genuine guy even when I needed help in regards to other things besides roofing he was able to help me.
Alanna Fitzsimmons
December 29, 2022.
Connor came out and looked over our crawl space to ensure there was no damage after water had came in after heavy rains and snow. They were timely, efficient and honest. If we had to utilize a cleanup or restoration company in the future, Master Restoration would be our choice.
Luke Westrick
October 3, 2022.
Amazing company, terrific service and team as a whole. Mr. Crabtree for Employee of the Year!
Eva Linden
October 3, 2022.
I have been so impressed with this company! We recently moved and the previous owners left a ton of stuff behind. Master Restoration took care of everything, they were so efficient, professional, and quick & easy to communicate with. Would recommend to anyone!
Patsy Ewing
September 16, 2022.
They were very knowledgeable and efficient. They kept me posted on what they were doing, and they were very respectful. I appreciated their professionalism.