Crawl Space Restoration Services for Boise, Meridian, Caldwell, Nampa, Kuna, Garden City and Eagle Idaho
Finding water or mold in your Boise home's crawlspace is never a good thing.  Most homeowners generally avoid their crawlspaces at all cost, therefore, if you have water or mold in your crawlspace it has probably been there for some time.  At Master Restoration Idaho, we can help you resolve your crawl space water and mold problem and restore your property like it never happened.  Our crawl space encapsulation methods are the best in the business.  From expert mold removal techniques to relaying thick, above industry standard vapor barrier ensures that you will have a clean and restored crawl space that will pass any home inspection.
We want to make sure your Boise area home or business is made whole again, the right way, today.  Don't wait, give Master Restoration Idaho a call for all your crawl space encapsulation needs.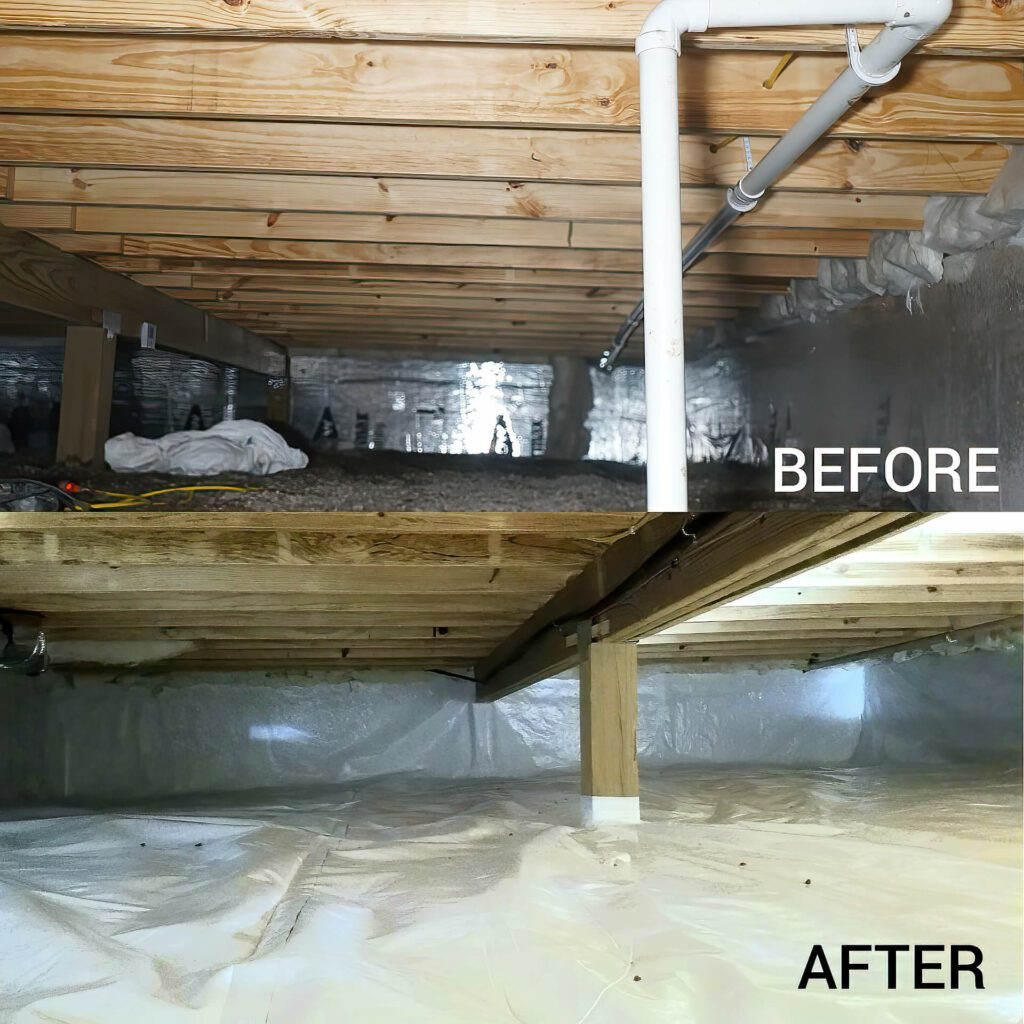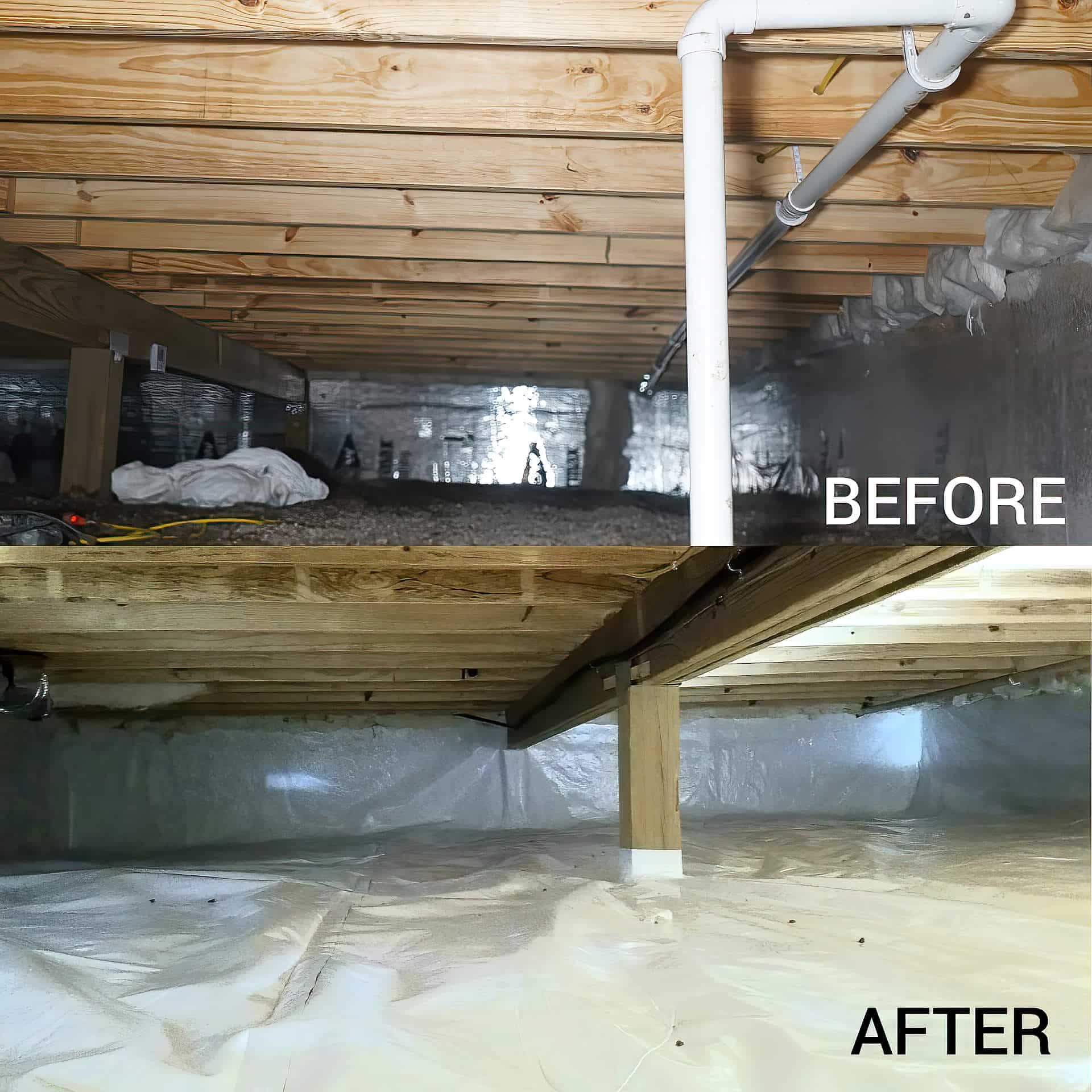 Contact Us Today For A Free Estimate!
Certified Crawl Space Restoration Experts
Is water leaking into your crawl space?  If you have a flooded crawl space, you need the experts at Master Restoration Idaho who have helped many Treasure Valley homes with crawl space water problems.  Our Boise crawl space water damage cleanup experts have the equipment, personnel and know-how to address your water damaged property and safeguard you from hazardous mold growth in your crawl space.
Why you need a water damage restoration company
Crawl spaces are often dark, musty and unpleasant places.  For dirty jobs like crawlspace cleanup, it is important to focus on quality rather than price.  Idaho's best crawl space restoration company offers free crawl space inspections to insure your home or business is free water or mold and that the vapor barrier is properly installed and working correctly.  Your health and property value is our number 1 concern.  Master Restoration is certified as a water damage restoration company and crawl space restoration. 
Common causes of water damage in crawl spaces
Burst & frozen pipes
Appliance leaks & overflow
Toilet overflow
Water heater leaking
Sump pump failure
Sewage backup
Rain water
Floods
Roof leak
Crawl space water damage restoration process
The restoration of crawl spaces can be complicated.  Standing water, humidity, contaminants, and mold growth are all considerations when developing a water damage restoration plan.  Our crawl space restoration plan includes:
Detailed inspection of the crawl space water damage or crawl space mold
High-tech cameras and moisture meters determine the extent of the water damage or mold damage
Water extraction, drying systems and dehumidification units are put into place.
Additional water damage cleanup and mold damage cleanup options include decontamination, anti-microbials and sanitizers.
After the water damage mitigation is complete, we will prepare a detailed estimate for the reconstruction and restoration needed.















We Work With All Insurances
We have experience working with all insurance companies and can help you file a claim correctly.
Give Boise's Best Crawl Space Restoration Company A Call Today!
We worked with Jeremy, Steven, Joe, George, and Dustin. The whole team is excellent. They are fast, professional, and kept us in the loop. They check up on us regularly about our restoration, and helped us by installing a temporary sink in our kitchen. We had a bad leak that our insurance didn't want to cover, but their thorough documentation helped us convince our insurance company to cover us. Our leak caused mold, so a huge portion of our kitchen had to be torn out. Not only did they work very quickly to get the mold dealt with, but they managed to pull our BRAND new granite countertop off our island in one piece with no damage! I'll update with photos once work is complete, but already I can't recommend them highly enough. Great team with a swift response and very helpful demeanor during an extremely stressful time. I work from home and I felt like I could trust them to come and go and get the work done without me needing to check in. I'm confident they'll tell me what's going on and they keep the house secure so that I don't have to get up from my work very often. Steven and George handled the bulk of the repair process and they were both awesome during that process! They made sure everything was reset and working.
Brittany Aitchison
April 19, 2022.
I have been extremely pleased with Master Restoration. They have been thorough and attentive to details. I am very grateful to this company. Would recommend using them for clean up and repairs.
Jane janer
April 19, 2022.
Master restoration was very professional responsive and efficient after work I'm glad to have had them do it.
Ryan Minegar
February 15, 2022.
janeane ramirez
January 13, 2022.
Conor was very professional and was helpful in Answering all my Concerns with my Mold issue. I would definitely recommend Their Services in the future. Thank you Master Restoration 👍
David Barrutia
December 17, 2021.
A windstorm blew off half our roof one day. I called Master Restoration and talked to Nick Crabtree. He immediately had his roofing contractor call me to make arrangements to tarp the roof immediately to prevent any further damage. Over the next couple of days, Master Restoration took the lead and guided me through the unfamiliar process of hiring people and setting schedules and assisting with the insurance adjuster and filing the appropriate claims. I am convinced that had I not hired Master Restoration the insurance would not have covered the whole roof. They were going to cover only the portion that blew off and we would be responsible for the rest, to the tune of 10,000 dollars. Well Master brought in their moisture sensors and took readings proving that all the insulation got wet in the storm and needed replaced. They brought in dehumidifiers and showed all results to the insurance company and they then agreed to replace the entire roof, I only had to pay the deductible. The work was done quickly and professionally. I would reccomend Nick Crabtree and Master Restoration for any work you might need done. Great group of guys to work with. David Barrutia
Pam Tracy
December 17, 2021.
sasquatchalorian
December 17, 2021.
Love these guys, they are very responsive and professional and know their stuff. They have completely earned my trust w big jobs and smaller ones when you need peace of mind. Great crew of nice people!
Kaitlyn Meath
December 9, 2021.
Master Restoration always makes time to do inspections for me and my clients. They are friendly, professional and honest. If there is a problem in the home, they fix it and make it right. I will continue to refer all my family, friends, and clients to Master Restoration. They truly care about people and the asset that matters most to them!