Idaho Smoke Damage Restoration
Boise Idaho Smoke Damage Restoration Services
Smoke damage restoration after a fire is extremely important for several reasons. The restoration process includes cleaning up the structural damage caused by the fire itself, as well as removing contaminants that have made their way into your home after it has been exposed to smoke damage. When there has been a fire in your home, you should not try to clean up or remove any contamination yourself because it can be extremely dangerous and even deadly.
Repairing the damaged spaces often must start as soon as possible after a fire to minimize further environmental impact on surrounding areas. The longer these soot deposits remain in place, the harder they are to remove. Therefore, you or your restoration company needs to act as soon as possible by removing soot and smoke damage from the air, walls, floors, and contents of your home or office.
Smoke also contains chemicals that are dangerous to breathe in. For example, carcinogenic (cancer-causing) chemicals such as benzene and formaldehyde come from burning materials such as carpets and furniture. Carbon monoxide gas may also be present in the air of your home if it is exposed to smoke. Asbestos is another material commonly found in homes that can cause serious illness and diseases if it is disturbed. Finally, bacteria and mold can also grow in your home after being exposed to fire damage and the water and chemicals used in extinguishing.
Give Master Restoration Idaho a call for all of your Fire Damage and Smoke Damage Restoration & Idaho Property Restoration needs.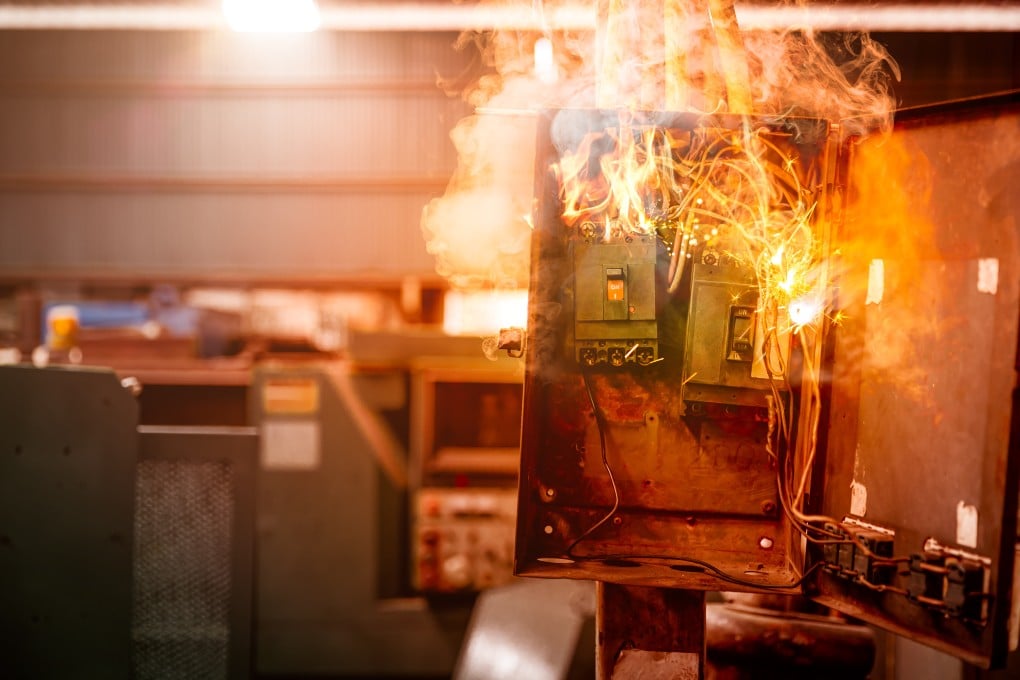 Contact Us Today For A Free Estimate!
Certified Smoke Damage Restoration Experts in Boise Idaho
Many home and business owners struggle with smoke damage after a fire because they think it is a permanent issue.  We are here to tell you it can be fixed.  The smoke damage remediation process is complex and can depend on the amount of soot in the building and on the surfaces of the items.  Detecting smoke damage in areas like ceiling fixtures, cabinets, and HVAC systems is difficult.  You need the professional Boise fire & smoke damage restoration experts at Master Restoration Idaho. 
Baking soda, white vinegar and a vacuum may work for small areas but as you are already too informed, it is impossible to clean a large area with these methods.  Master Restoration Idaho's professional smoke odor removal includes professional level ozone treatment and thermal fogging to completely eliminate the smoke smell.
You should avoid soot at all possible due to the various health risks associated with it.  These risks include dangerous cancerous chemicals that can be inhaled while cleaning.  It is best to use the experience and specialists at Master Restoration Idaho for any type of soot removal in your home or business.
Smoke damage restoration in Boise
If you've experienced a fire and need smoke damage restoration, we are here for you.  Our 24/7 disaster restoration services are ready to investigate the damage and offer you a free smoke and soot cleanup estimate.  We want to make your home or business whole again.
We Work With All Insurances
We have experience working with all insurance companies and can help you file a claim correctly.
Give Boise's Best Smoke Damage Restoration Company A Call Today!
Jason always answered or returned our calls, and kept us informed as to what steps they needed to do and when. The young men who worked in our home, and underneath, in the crawl space, were very hard-working, considerate and helpful. They did a great job. We would definitely refer them to our friends.
Michelle Seitz
April 20, 2023.
Master Restoration responded immediately when we contacted them. All of their employees throughout the whole process were extremely polite and knowledgeable, explaining every step of the way. Joe and Stephen went way beyond the scope of their jobs to help us get our claim resolved when our insurance company tried to play dirty. I will always use them when I have a need and cannot recommend them enough. This is a company that truly cares about their customers!
David Manning
April 16, 2023.
I would HIGHLY recommend using Master Restoration! I called Master Restoration when I discovered a leak in my basement. Within an hour they had two gentlemen at my house to take a look at the damage. They offered to install a de-humidifier to help keep the wall dry. The following day another gentlemen was at my house to take a closer look. After a very helpful and honest conversation, we determined the damage could be easily repaired myself saving me thousands of dollars. I felt comfortable working with Master Restoration, at no point did it seem like they were there to sell a job. I got honest input/advice and they never even charged me for installing the dehumidifier over the weekend!
Amber Bratton
April 15, 2023.
We had two separate mini floods in our house over the course of a few months and both times called Master Restoration. I was beyond impressed with the team, very professional and above and beyond communication and responsiveness. Was one of the best contractors I have worked with. I will definitely use and recommend them in the future!
Dro Prophet
April 3, 2023.
Best air duct cleaning I've ever experienced. The guys were friendly and professional. They did a great job cleaning all ducts , returns, and dryer vent. Will use them again, and would recommend their service to anyone.
Some of the best service I've received, ever! George went WAY ABOVE AND BEYOND to make sure everything was perfect. Wow service!
Danielle Wuerfel
March 13, 2023.
The guys from MR were professional and prompt. They did a fantastic job of helping get our house ducts clean and dryer vent unclogged. If I ever need them for water, fire or mold they are the first to call. Five Star!
Carly Hankinson
March 8, 2023.
I've used Master Restoration multiple times, and have referred them to numerous people. They're always on time, responsive, and most importantly, they know what they're doing. If you find yourself in the unfortunate position of needing a restoration company, do yourself a favor and call these guys... You'll be glad you did.
Thanks so much! Very professional!