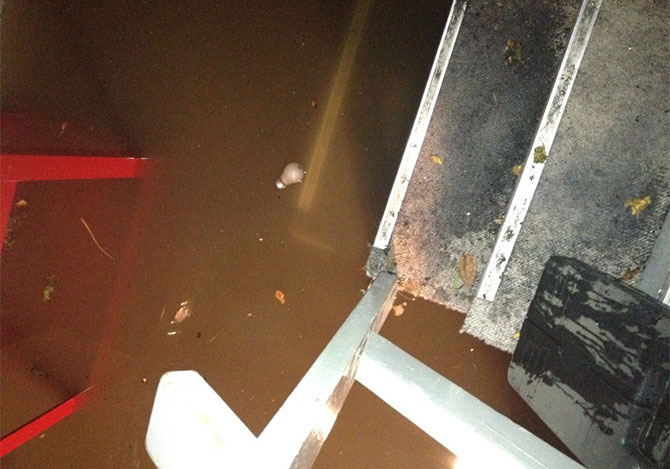 How To Address Water Damage Due To Flooding In Your Basement
Have you recently walked down to your basement and were shocked to see it flooded with water? Basement flooding due to rainfall here in Boise isn't the usual culprit but certainly can be a factor.
This guide will help you rule out what caused the water damage. Plus, it also lays out what you can do to effectively save your basement valuables. The goal is for you to act quickly to prevent further damage to your home and furnishings. Additionally, it helps you take note of what needs to be reinforced and cleaned out routinely to avoid another similar incident.
Common Culprits for Water Damage
The following list consists of the reasons why most Idaho households have a flooded basement. You may want to consider checking and inspecting these as soon as possible to prevent paying for water damages later:
Brocken Pipes – When your home plumbing is years old, and leaking water has nowhere else to go, the result can be gradual flooding of your basement. That's why it's always important to have routine maintenance carried out by a professional plumber to replace old pipes and avoid water damage.  Make sure to check your sprinklers and hose bibs for any signs of leakage especially around your egress windows.
Blocked Rain Gutters – Accumulated rainwater can relocate to your basement through cracks in your home's walls or its foundation. We recommend doing a quick visual inspection once a year around the foundation of your home to note any cracking or signs of water buildup.  Also, check and clear clogged roof gutters and the pipes directly funneling the water downward. We recommend inspecting/cleaning your gutters and downspouts both in the spring and the fall.
Too Much Groundwater – Your home location may be in a low lying area, and your home drainage may also not be able to handle heavy downpour.  In Boise and the surrounding Treasure Valley area, our heavy clay soil content isn't the best for rainfall drainage.  Rain quickly accumulates on the surface of the soil and will look to places like your basement or crawl space if there is an opening or a way in.  If your property has this problem, fixing the problem can include french drains, foundation repair, sump pumps and dehumidifiers.
Broken Sewage Pipes – Clogs in the home sewage can be due to incorrectly disposing of waste through the sink that eventually builds up. It can also be due to a clogged up toilet. This makes wastewater leak out, and your home basement can then act as its catch basin. To avoid this, dispose of waste properly or have professional plumbers perform deep drainage cleaning.  If you live in Boise, Meridian, Star, Eagle, Nampa or Caldwell and have large trees on your property, roots can overtime ruin the sewer lines that run from the street to your house.  Make sure to have an inspection every couple of years to avoid this problem.
How to Clear Out Flooded Basement Effectively
Now that you have an understanding of what causes a flooded basement, here are the initial steps you can take to solve it effectively:
Turn off electricity:

You need to first survey the basement yourself to have an initial understanding of how severe the damage is. Turn off your home's electricity first to avoid water electrocution.

Wear boots and protective gear and bring a flashlight:  Basement water is filled with waste products and disease-carrying bacteria. Make sure to wear protective gear and use a flashlight to efficiently move around the flood.
Unplug all electrical appliances and equipment:

Now that you have turned off the electricity, you can unplug all the appliances and equipment in order to prepare the basement for professional restoration.

Save salvageable furnishings: Prolonged submersion of most home furnishings will lead to damage. Save what you can and make sure to quickly call a disaster restoration company.
If you are currently at a loss regarding your flooded basement, it's important to act quickly and take note of the aforementioned guidelines and tips to find the source of the damage. This will also help you to effectively detail what your disaster restoration company can do to save your home.
In need of water damage restoration in Boise? We are Master Restoration Idaho, your disaster restoration company equipped to help you effectively rise up from common disasters. Rise up with us today and restore your home for a better tomorrow!