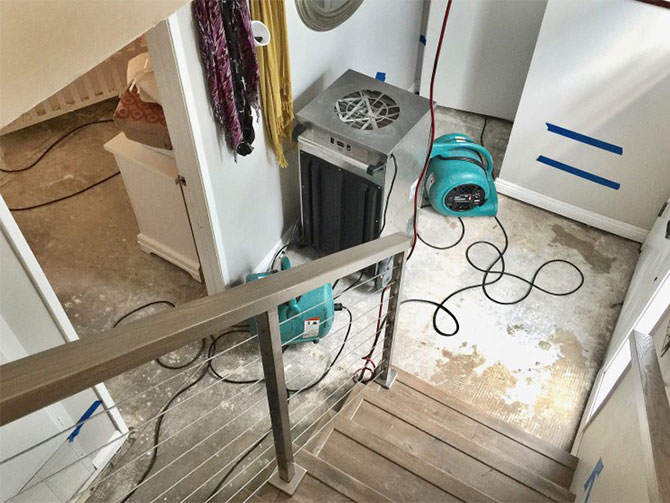 Water Damage Restoration Company
When Looking for A Water Damage Restoration Company, consider these 5 factors
Having sudden water damage, no matter how mild or severe, is quite disastrous and challenging. Consider a burst pipe, an overflowing toilet, flooding in your basement or crawl space – not only does it damage your properties and all the valuables inside, but it can also significantly disrupt your life at the same time. That's why, when one of these situations occurs, you should immediately contact a water damage restoration service to ensure that the professionals will address your problem immediately.
Before you take the plunge into hiring a water damage company in Boise, Idaho, here are five factors to consider when looking for a company you can trust.
1. Emergency response services
It can make a huge difference in your restoration efforts if you look for a company that is specialized in emergency services. A water damage restoration company should be readily available 24/7, such that it can provide restoration services to homeowners in need. Some companies do offer water restoration services but keep in mind that they may not handle emergency situations.
2. License, insurance, and training
It's important to check whether or not the restoration company you plan to hire has the license, required training, and insurance. First, it's easy to find restoration services from contractors who don't have the license to operate their business. As a result, the quality of service you may also be compromised. Second, working with professionals who have undergone specialized training can make a difference in fixing the damages and restoring your house. Finally, it is best to work with a company that has insurance so that when unexpected circumstances happen, they will be financially covered, and you won't be held liable.
3. Excellent local reputation
It can make a huge difference in your water damage restoration service if you will be working with a company that has a good local reputation. What you can actually do is to get some recommendations from family, friends, or colleagues. Another option is to search online to look for a few prospects in your locality. As you will be working with a local damage water restoration company, you'll be assured that it does provide the needs of the locality, mainly if your area is prone to storm or flooding.
Another factor to consider is the type of tools and technology that a restoration company utilizes. You know how the water damage restoration tasks can be quite complicated and risky. These professionals should be properly equipped so that they can pull off the job efficiently, safely, and successfully. The tools and technology they'll use can restore your house just as how you imagined.
5. A detailed plan for water damage repair
Working with a restoration company that can provide you with a detailed plan for water damage repair assures you that they'll fix and restore your house your successfully. This means that they won't do the job haphazardly that and won't compromise the structural integrity of your home. Before you take the plunge, check to see if the company does provide a detailed plan for water damage repair.
Choosing a water damage restoration company to work with can actually be a straightforward process. All you have to do is to check for the company's emergency services, ask for license, insurance, and training, check its local reputation, see what tools and technology it employs, and ask for a detailed plan for water damage repair. From there, you will be able to make an informed decision for your needs.
If you are looking to hire a water damage restoration company in Boise, ID, get in touch with our team of experts at Master Restoration today to see how we can help!