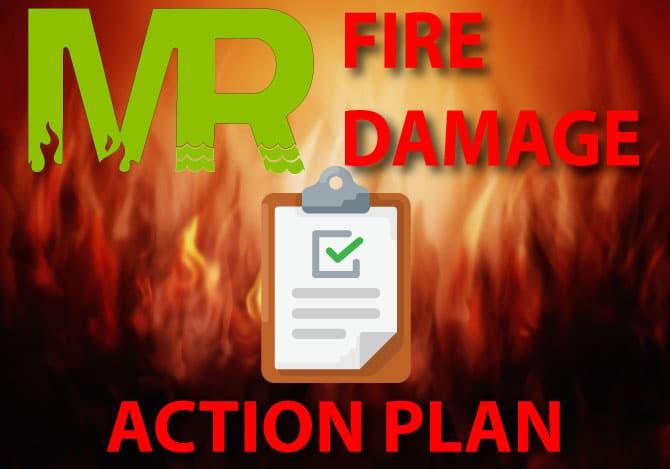 Fire Damage Action Plan - What to do after your home has suffered Fire Damage
Master Restoration Idaho is the Treasure Valley's premier fire damage restoration service.  Whenever a home or business owner in Boise, Meridian, Nampa, Caldwell, Eagle or Star has suffered fire damage to their property, we inform them of a brief fire damage action plan.  While we handle the fire damage restoration job, the following is what you should and should NOT do after a fire.
What to do after the fire has been put out
Contact Master Restoration Idaho right away to begin the fire and smoke damage restoration process
Contact your utility services, insurance company and authorities if your home or business will be vacant.
Do not re-enter the damaged area as it can be dangerous and harmful to your health
Save all of your receipts for any fire damage restoration work as much of it will most likely be reimbursed by your insurance company
Helpful tips for things you can do
If necessary, contact a local disaster relief service such as the Boise Burn Out Fund or the Idaho American Red Cross for relief services such as food, clothing, temporary housing and other essential items
If it is winter, the power has been turned off and the fire and smoke damage has rendered the home or business unusable, make sure to winterize the property so that further damage to the plumbing does not occur.
Do empty the contents of the refrigerator and freezer and leave the doors open
Use towels or floor runners for any traffic areas
Keep your hands clean so as to not spread soot to further areas of the property
Things you should not do after a fire
Fire and smoke damage restoration should be handled by professionals.  Do not try to do any of the following items:
Do not turn on anything that has been exposed to excessive heat
Do not try to clean or wash walls, upholstered furniture or carpets and rugs
Do send your clothes to the dry cleaners unless instructed by Master Restoration 
After the fire is out, your fire damage action plan needs to start right away.  Master Restoration's experience and desire to treat your property like their own is second to none.  If you've suffered a fire, follow the tips above and give Master Restoration of Idaho a call at 208-286-1991.  We are a 24 x 7 fire damage restoration service that covers Boise, Meridian, Nampa, Caldwell, Star and Eagle.