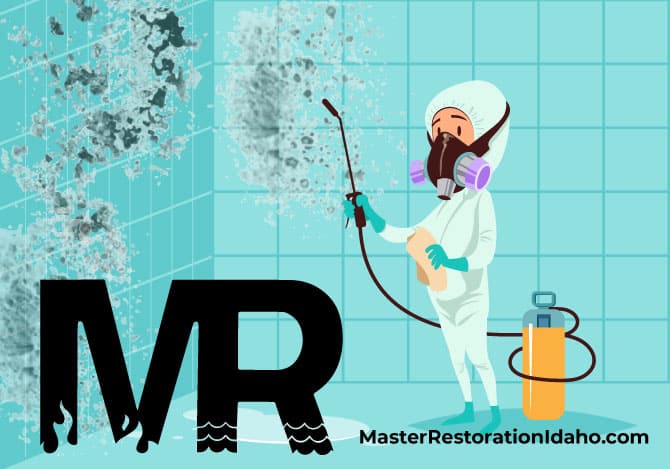 Safe Ways to Remove Mold Infestation in the Bathroom
Where there is a hot and humid environment, mold often trails behind closely and finds ways to settle into the moisture-rich space's crevices. That's why homeowners often find the troublesome fungi growing on bathroom walls, leaving many people with a problem that does more damage than meets the eye.
Beyond looking like a cosmetic catastrophe, a mold infestation can also pose a threat to your health in more ways than one. Mold tends to overtake tile grout, caulk, and walls, so getting rid of them promptly is a must before the spores spread and trigger respiratory complications. But how can you remove mold effectively?
Removing Mold on Tiled Walls
Different bathroom walls require specific cleaning solutions to effectively eliminate mold, so for tiled walls, you can use chlorine bleach. So long as your tiled walls don't have colored grout, you can spray the chlorine bleach solution directly onto the moldy areas and let it sit for at least 30 minutes. 
After letting the harsh chemicals eat at the mold, you can scrub the infested spots using a stiff brush before rinsing them with warm water. Alternatively, you can use white vinegar on any tiled walls and do the same steps mentioned above. 
The only difference is that you repeat the process twice after scrubbing the moldy areas with a stiff brush, which means leaving the white vinegar solution on for an additional 30 minutes before rinsing it off with warm water.
Removing Mold from Painted or Wallpapered Walls
When removing mold on painted or wallpapered walls, you can also use natural removers like white vinegar, borax, and water. Just like the cleaning methods used above, you'll need a spray bottle and a scrubbing brush.
However, the cleaning solution comprises two tablespoons of borax, 1/4th cup of white vinegar, and two cups of hot water. Moving forward, it's time to pour the hot mixture into a spray bottle before spraying all over the moldy areas. 
Scrub the walls and wipe away the cleaners before spraying it again and letting it sit for ten minutes. After that, you can wipe the spot dry.
The Bottom Line: There's No Safer Way Than Hiring Professional Mold Remediation Specialists
Dealing with mold issues is the kind of problem that professionals can handle better than any DIY method, so don't hesitate to put experts on speed dial before your fungal problems take over your bathroom walls. Keep in mind that mold infestation can compromise your space in more ways than one, that's why you deserve only the best mold damage restoration services in town!
Are You Looking for the Best Restoration Companies in Boise, ID?
Master Restoration Idaho understands how devastating it can be when disaster strikes, so whether you're struggling from fire, water, or mold damages, we're here to restore your place and make it good as new. We take pride in going above and beyond for our clients, so get in touch with us at (208) 268-1991 to get a free consultation today and explore our extensive disaster cleanup solutions!