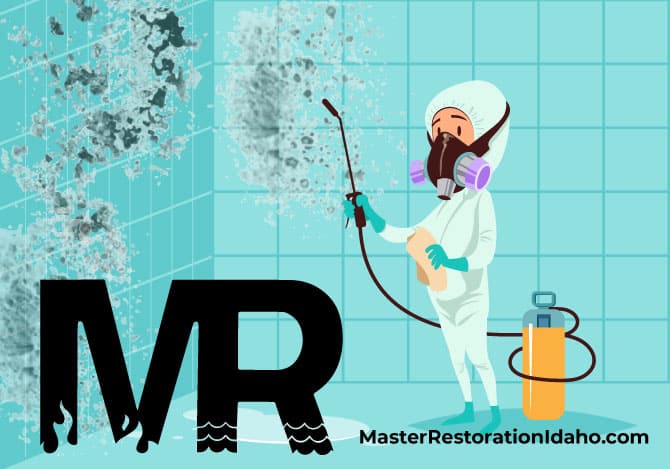 Master Restoration Idaho – 4 Factors to Look out for in a Boise Mold Remediation Company – What to Know
Are you looking for a mold remediation company in Boise, Meridian, Eagle, Star, Nampa or Caldwell Idaho? If so, dealing with mold has never proven to be an easy or desirable task because of the implications that come about and the difficulty of removing the substance itself.
Fortunately, the services of mold remediation companies like Master Restoration Idaho make it much easier to handle any related problem without having to get your hands dirty, put your health at risk, or run into costly unwanted mistakes. Thanks to their years of experience, cutting-edge equipment, and continuous training, skilled mold remediation companies are capable of handling your home's moldy problems on your behalf. 
As easy as it may be to see that they're the solution to handling mold in your home, the problem is that there are many mold remediation companies in the market today. This essentially begs the question: "What do I need to look for when hiring the right mold remediation company?"
Key mold remediation company characteristics to consider
Fortunately, finding the right mold remediation company to service your home's needs can be easily done by watching out for key factors that indicate a provider's skills and competence:
Vital insurance policies and working licenses
Generally speaking, two of the most telling components of any mold remediation company's capabilities are its insurance and license for mold mitigation. 
By using a robust insurance policy, reputable service providers can protect clients from potential damage that may come about when dealing with fungi, molds, and other dangerous substances. On the other hand, licenses help reinforce a mold remediation company's skills and prove its ability to take on mold infestations of any degree. 
A significant amount of working experience
Another key factor that shows the competency of a mold remediation company is the amount of experience that they have as a service provider. Having a significant amount of experience is often telling of a mold remediation company's reputation, workforce, and work quality as the skills required in the field are mostly cultivated over years of service.
As opposed to "experts" who visit all localities and don't have an exact place where you can find them, reputable mold remediation companies should have a physical location that you can visit in cases of complaints, comments, or referrals. The synonymy between trustworthiness and physical locations in the mold remediation industry exists because dependable service providers make it a point to be available at all times.
Certifications for various functions and requirements in the industry
If you're looking to spot a reputable mold remediation company, then be sure to watch out for their range of certifications. Typically displayed on their website and physical office, the certifications that a mold remediation company has are obtained through rigorous testing, hours of classes, and practical applications, all of which help certify excellent service! 
At this point, you now know that finding the right mold remediation company to work with doesn't have to be as difficult as expected. All you have to do is watch out for a few key factors that represent the company's competency and capability in helping solve your home's needs.
If you want to take on a mold problem in your home with the help of an expert mold damage restoration company in Boise, Meridian, Nampa, Caldwell, Eagle, or Star Idaho, get in touch with us today to schedule an appointment or check out our Services for Mold Damage Restoration! We're happy to help.