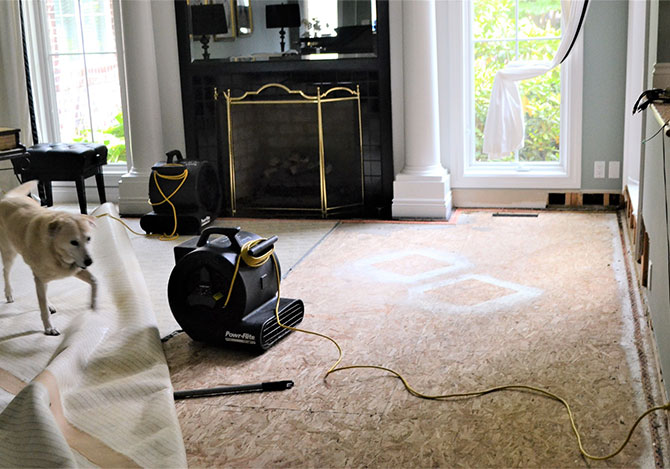 How Water Damage And Restoration Professionals Can Help You
Water damage can come from flooding, leaking pipes, damaged roof or gutters, and more. Unfortunately, these problems can happen when you least expect them. When that time comes, you might be overwhelmed, not knowing what to do. Besides the damage they might cause your home, the entire cleanup will be time-consuming too.
If you find yourself experiencing water damage in your residence, calling a professional water restoration service should be your top-of-mind solution. If you are hesitant or do not know how they can help you, here is a list of their service's benefits:
Water restoration professionals have the skills and training to perform their job well. Upon seeing your home's condition, they can immediately assess the situation and identify what needs to be done. They can take the damaged items outside, clean the area, and restore your home to its original condition in a short period.
Water damage has considerable risks. Any contact with electrical wirings can cause a fire to ignite or electrocute someone. Letting professionals who are equipped with the right knowledge and experience deal with this problem will keep you and your property safe. They have handled many similar situations before, so they know how to handle conditions like this.
Less Damage and Loss of Property
Because of their fast and efficient response and handling, restoration professionals can reduce the risk of damage to your property. They can also dry your entire house right away, preventing any possible mold growth. Moreover, they have the right tools and equipment to perform their jobs, allowing them to detect moisture levels in your home, even in places that are difficult to reach. With their help, you will feel confident that everything within your home is fully taken care of.
Prevent Potential Health Risks
Exposing your house to water damage for an extended period will encourage bacterial growth and contamination. If not addressed straight away, it may cause infections and other health risks. Apart from repairing your house from the disaster that just happened, water damage cleanup professionals will ensure that your health will not be put at risk.
Assists with Your Insurance Issues
There are many things that a homeowner should take care of during disasters like this. They need to monitor their house, claim insurance, and ensure that everyone is safe and healthy. Some water damage professionals will help you deal with any insurance issues that may arise with your claim, taking some of the burden off your hands. They can assist you in filing your claim and dealing with the insurer. 
Anyone can clean up their property and try to restore it on their own. However, hiring professionals will always be better if you want a quick response to your problems. It also means that you can rest assured that your property is in the right hands and that you can expect quality results.
If you need water damage restoration services in Boise, Master Restoration is ready to help. Call us at (208) 286-1991. We are available 24/7, and we offer complete disaster cleanup solutions for any kind of damage to your home.