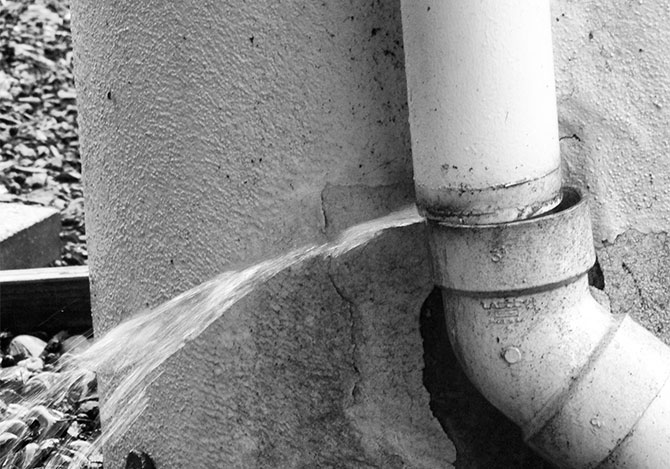 How to Handle Home Flooding
If you find yourself in this situation or when a pipe leaks in your home, you might be asking yourself how to deal with it. Certainly, you may be tempted to do the cleaning, drying, or restoration on your own; however, in this scenario, not all harm is visible. Sometimes, you need an expert's help to assess the situation and make the right solution.
Before tackling the flooding problem yourself, there are a few things you should know.
Understanding the Real Damage
Experts use three categories as references in assessing the type of damage present in your home and the kind of repair needed for each.
Category One - Clean Water
If the water that leaks in your home does not have a foul smell, it is under the category one repair. The familiar sources of clean water are rain, steam lines, pipes, and heaters. The water usually comes from broken appliances or the overflowing sink. This type of leak does not often harm or pose a threat to people, and it causes the most manageable damage to repair out of all the categories.
Category Two - Gray Water
The second category means that the water is contaminated and might cause sickness to people when ingested. This water is cloudy and often smells. This type of damage usually comes from broken sump pumps, seepage, or broken toilets. It is also the type of water that has a fast rate of evaporation. Therefore, when it reaches your carpet or cushion, the gray water will seep through them. It is the category with damages that are difficult to repair.
Category Three - Black Water
From the color itself, this water is not safe for anyone. It contains bacteria that causes sickness. It is the type of water found in contaminated standing water or other sewage problems. Moreover, it's the water category that has the fastest rate of evaporation among the three. It can get soaked in the wall or your furniture.
If you're experiencing home damages under category two or three, seeking help from the professionals is the better solution to do.
How to Protect Your Walls
You can always try to see how much damage your house gets, but as mentioned, the process won't be easy. Maybe you'll know where the house leak started, but you'll not see how much harm it caused. Some of the water may have gotten into your walls, and your wall material can affect the type of damages it gets.
Depending on the severity of the flood, making small cuts to allow airflow through the drywall may be necessary as you will want the walls to be completely dry.
First Steps to Take After the Flood
Maybe your initial reaction would be to open your windows to dry off your home; however, it's not always the best choice. Sometimes excess heat or humidity coming from outdoor air can complicate the drying process instead of helping speed it up. Here's what you should do instead:
Take out all wet materials
Apply the holes and cuts needed for the walls
Attach an air mover every 15-25 square meters of floor space (add more, if needed)
Completely dry off all materials before you put them back inside
Hopefully you are not a frequent casualty of home flooding in Idaho and this article has given you some knowledge on how to assess and treat your place after a water leakage or a storm. While there are things you can do to deal with the situation, there are also tasks you should leave to the professionals. Be wise to know when's the right time for your choice of action, and that's how you save your home.
If you're looking for a damage restoration company in Boise, ID, you've come to the right website. We are the company dedicated to helping make your home whole again. We do Boise water damage restoration to fire and mold damage restoration. Contact us today!