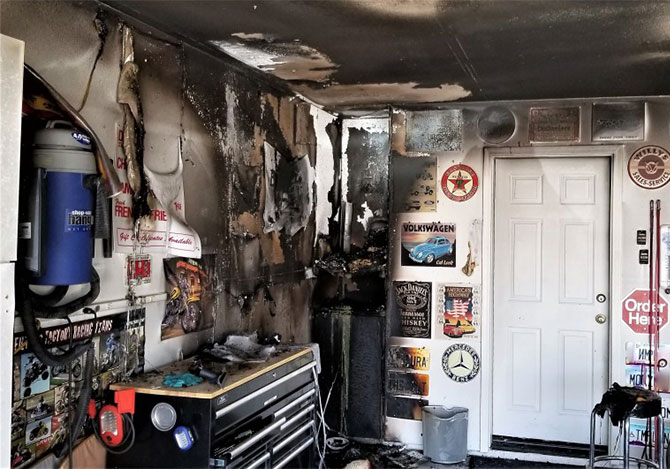 Fire Damage and Smoke Clean Up – What You Need To Know
Dealing with fire damage and doing smoke cleanup can be extremely challenging, especially if the fire came as a shock. Depending on the severity of the blaze, you might feel stuck or helpless about what to do. However, you can also choose to move forward as there are legitimate ways for you to prepare your space for restoration.
Before calling the assistance of a damage restoration company, here are the things that you can do during an initial smoke cleanup of your property. This guide is meant for you to better understand the general process involved as well as what needs to be done. Additionally, you also want to avoid any further damages on your property, so the guide has also listed some precautions to keep in mind.
1. Keep all utilities and appliances turned off during smoke cleanup
Fires can damage a home to varying degrees of severity. Some properties may be intensely hit or severely devastated by the fire, and thus may leave your property like an empty lot. However, there are cases wherein fire damage is not as severe, or there are still working appliances to salvage and even utilities that are still up and running.
To properly execute an effective and safe smoke cleanup, you must remember to keep all utilities turned off, such as water and electricity. This is important because it protects running appliances from the harmful effects of ash and fire extinguisher powder, preventing further damage. It can also help rule out the cause of the fire.
Once your utilities and appliances are switched off, you can proceed with smoke cleanup as planned and make space for the damage restoration company and other professionals to identify and remove the cause of the fire on your property.
2. Consider throwing out fire- or ash-contaminated items
As you go about your smoke cleanup, you may also come across other items that were safe from fire damage. This may be perishables like food or plants or decorations like framed paintings. Although visually unscathed by the fire, these may be contaminated by ash and thus are not safe to consume or keep using.
During the smoke cleanup, consider what should be disposed of immediately. Food found in a fire-damaged area is always thrown out. Other items may be saved by vacuum cleaning or other cleaning methods. Specialists such as a damage restoration company are more experienced in this area, and you can consult with them for their recommendations.
3. Thoroughly vacuum the whole area-, but don't clean up fire extinguisher powder
Now that the initial assessment of the fire damage is done, you can go into smoke clean up by using a vacuum cleaner. This is the most effective and safest way to get rid of the soot left behind by the fire. You can also look into every nook and cranny of your space and vacuum out any trapped ash or soot particles. However, remember to vacuum with caution.
Another common contaminant that is seen after fire damage is fire extinguisher powder. While it may be tempting to clean out along with the soot and ash, fire extinguisher powder is highly toxic and hazardous if inhaled. If you are not properly oriented on how to handle this material, it's best to just leave it as is.
Leave the clean up of fire extinguisher powder with a damage restoration company or similar professionals. They are well-informed about the correct methods and can get the job done more effectively.
Being proactively involved in cleaning up fire damage is doable, provided that you take the necessary precautions and stick to them. The same goes for smoke clean up, so do what you can to rise from the fire disaster, and don't be afraid to ask for expert assistance.
Are you currently struggling with the fire damage of your own property? We are your dedicated team specializing in disaster cleanup in Idaho. Fix up your home with our help and get back to normal as soon as possible!