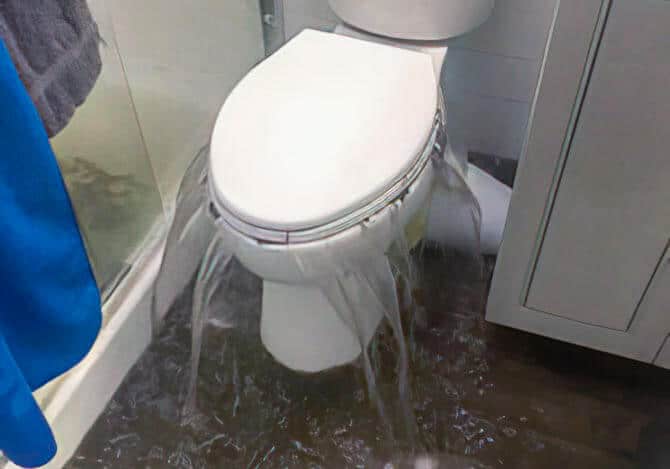 Facing a Flood or Sewage Backup? Here's What You Need to Do
Water damage is a problem that the average Boise homeowner likely fears the most. While it may not be as dramatic as a full-blown fire or a hurricane-related onslaught, experiencing the issue in question can be a huge hassle. Failing to prevent water damage or act fast once it begins to seep in can lead to a lot of property damage and other irreversible issues.
It's especially important to act as quickly as possible when a flood or sewage backup occurs—the most damaging forms of water damage.
How Do Such Problems Happen?
The mere sight of floodwater in a home can cause panic, and most homeowners will jump to action immediately. Beyond the stillwater that floats around for a bit, the bigger issues with water damage can be seen in the flood or sewage backups that take place out of sight. Any porous building materials and furnishings will absorb and retain the moisture from the excess water.

In a short span of time, the resulting backups from flood water or sewage outburst can pose significant threats to the foundation of a home because affected materials will weaken structurally. On top of the precarious stability of the house, even more issues come about in the form of resulting mold growth, leading to health issues, as well!

What Can You Do?

Once signs of flood or sewage backups arise in your home, it's important to act fast and carry out the right approaches because time is of the essence. To protect your home before more damage occurs, here's what you need to do ASAP:

1. Document the Flood Damage in Full Detail

If you don't want to set yourself up for a repair and restoration bill that may seem nearly impossible to settle without the use of insurance, then it's critical to document your flood damage in full detail. Taking the time to take as many videos and pictures of what's going on will allow you to make a successful claim with your provider and recover the costs of what you lost.

2. Clean Up as Much as Possible, as Soon as Possible

When water damage begins to seep in, the first thing you need to do is clean up and dispose of as much water as possible. Draining water away is vital for safety, recovery, and preservation. Fortunately, quick action will save you a lot more time and stop bigger threats from popping up and wreaking havoc.

3. Hire a Water Damage Restoration Service in Boise, ID, Right Away

Once you've contacted your insurance provider and cleaned up as much as you can, the one thing you should definitely do in the face of flood and sewage backups is to call for professional assistance.

Given the severity of destruction that your flooded home is facing, it helps to bring in the help of a water damage restoration specialist. With a professional like Master Restoration Idaho by your side, you never have to worry about irreversible damage to your home!

Conclusion

As frightening as it may be to see your home fall prey to water damage, it's important to act fast once problems seep in—especially if you're dealing with flood or sewage backups. With the help of the key tips mentioned above, you can help ensure that you don't end up making mistakes that can cost you a fortune and damage your home beyond repair.

If you are looking for a water damage restoration service in Boise, ID, get in touch with us today to see how we can help you!