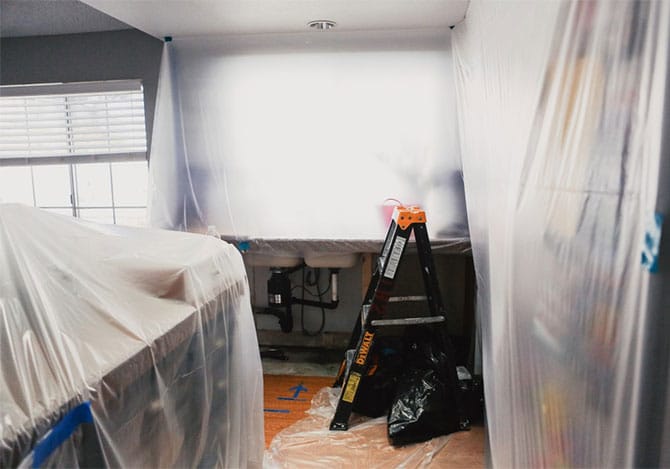 5 Things To Remember When Hiring A Damage Mitigation Company
Fires are overwhelming to most people. After the initial rush from evacuating and ensuring safety, the prevailing emotion is often anxiety. Building managers and homeowners start worrying that the building will never look the same, or that the fire caused irreversible damage.
Some people launch DIY repair projects, which could aggravate the soot damage and pose a safety risk. For similar reasons, if you have valuables trapped in the debris, you cannot just walk in the building and salvage them. Hire a damage restoration company to help with restoration and retrieval; here are some things to remember when you do.
Get a company with enough personnel
Damage restoration contractors must have enough employees who can perform cleanup processes in no time. Once the company dispatches the cleanup crew to your home, you should be free to focus on paperwork, documentation, and contacting lawyers or your insurance provider. You should not have to assist the team you hired for cleaning up.
The company must have the right equipment
Dealing with soot damage and smoke smell requires tools that are too much of an investment for a home or office building. When hiring someone to restore your structure, get a contractor who has invested in proper equipment.
Observe as well if the personnel have proper lighting equipment, gloves, helmets, and other protective gear, as they should be adequately protected against the materials they will handle. A company serious about their business will have licensed and bonded workers. These workers should have certifications for handling fire restoration.
They should have insurance coverage
Fire damage restoration puts people in a potentially dangerous work setting. If a homeowner or building manager hires an unlicensed or uninsured restoration company, they would have to shoulder expenses from accidents that might happen.
As such, it is better to hire professionals who have insurance. Doing this protects the owner or manager from personal injury lawsuits, which can become costly, especially if the accident resulted in permanent disability or death. When you hire a company with an insurance policy, you are sure that the provider can cover unexpected incidents.
Do not discount recommendations from lenders
Most people think that insurance providers are not very good at recommending mitigation companies. Some people equate affordable rates with low quality work, which makes them avoid these companies. However, do not forego working with them right away.
If you decide to work with a company that your lender recommends, you might get a better settlement on your insurance. However, going with someone you chose can still be the better option, as you are sure about the quality of work that they deliver. 
Let the professionals retrieve your valuables
Attempting to recover important documents, jewelry, and other items can damage you or your building even more. Wait for your contractors to handle the technicalities—they have the equipment and training for it. If you try to get your items, you might cause more structural damage or hurt yourself in the process.
No one wants their house or building to burn down. If this happens, you should call a professional who can handle restorations and retrievals. The sooner you do, the faster you can recover from a house fire.
Get your home back to normal when you hire Master Restoration. We are Boise, ID's complete disaster cleanup solution, providing mold, water, and fire damage restoration. At Master Restoration we understand that events like these can be devastating, so we strive to minimize the disruption that these events cause on your daily routine. Make your home whole again; contact us today for more details.