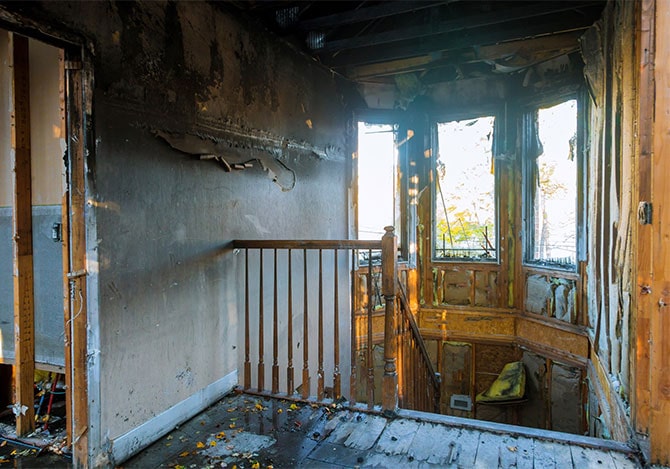 5 Steps Involved In Professional Fire Restoration
Residential fires are, unfortunately, a common occurrence that affects hundreds of thousands of homes per year. While most fires are successfully extinguished before serious property damage occurs, some blazes can easily consume a significant portion of a home before firefighters arrive.
In the unfortunate event that this happens to you, you'll likely want to restore your home as quickly and effectively as possible. In such scenarios, working with restoration experts is the best course of action. They will be able to correctly identify the scope of the damage and find the best solutions to return your home back to its original condition.
With that said, here is what you can expect when professionals restore your home after a fire:
The first thing the professionals will do is to ensure that the home is safe to enter. To do this, they will first look at the house's structural integrity, testing to make sure everything is still stable. Once they deem that the home is still in decent shape and can be entered, you and the professionals can then proceed to take a look around.
The first thing you will notice when you enter your home is that there is plenty of soot on practically all the surfaces. This soot, if left untreated, can severely degrade the air quality of the house and cause all sorts of breathing problems later on.
The professionals will look around for as much soot as possible and get to work removing them. While some of the soot will be easily taken care of with some cleaning, some can permanently stain surfaces. Nevertheless, the professionals will get to work getting rid of all the soot as well as debris that are in their way.
3. Remove damaged possessions
During the cleaning process, you will also be looking around to determine which items are too badly damaged to be saved. This can include appliances, furniture, decorations, and so on.
At the same time, you might have to remove items that are not damaged either just so that the experts can more effectively clean your entire house. Plus, removing them from such a dirty environment reduces their chances of becoming contaminated.
More often than not, your home will be soaking wet, which is a breeding ground for mold, mildew, and pests. While you might discover standing pools of water as a result of the
firefighter's efforts to save the home, water can also be found soaked deep into the walls, ceilings, and floors.
The professionals will address this problem by strategically placing dehumidifiers and air pumps to get the circulation going and allow all the surfaces to dry.
If the damage is severe and professionals deem that contamination has penetrated deep into the house, they will utilize different chemicals and methods to deep clean everything.
For instance, they might remove carpets and curtains to have them washed thoroughly and go around deodorizing the walls to eliminate the scent of smoke.
These are just some of the things you can expect the professional restorers will do to your fire-stricken home. As you can see, it is a lot of work, and something that you alone may not be able to do effectively.
That said, once you do work with the professionals, be sure to keep yourself updated with what is going on and what they plan to do. That way, you will be aware of the progress they are making and can adapt your plans accordingly to ensure your home is soon restored to its former glory.
In need of fire damage restoration services in Boise, ID? We are experts at what we do and can address anything from water damage to fire damage. Get in touch with us today to find out how we can help.