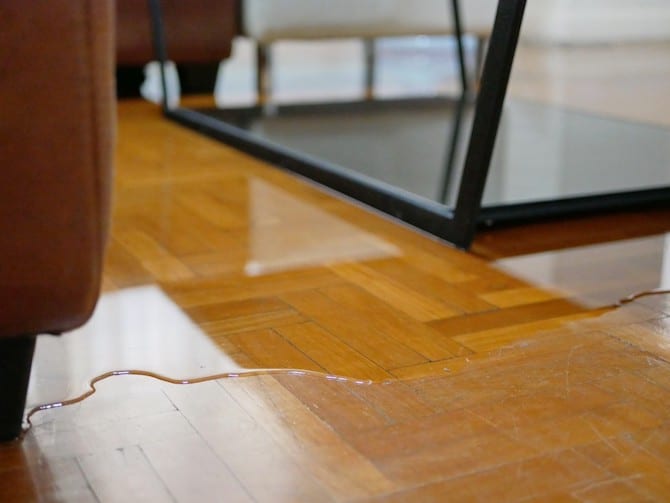 4 Common Causes of Home Water Damage
Water Damage - 4 Common Causes of Water Damage In Your Home
There's no denying that a home or property is a significant investment. As much as possible, you will want to make sure that it's in top shape and condition for as long as possible. Keep in mind that maintaining the aesthetic and functional values of your house can add up to the overall value of your property. However, nothing can be more devastating than having to deal with water damage. If you notice water leaks and damaged parts and components of your house, know that they can compromise the structural integrity and value of your home.
In this article, we will share with you four common causes of water damage at home:
Leakes In The Roofing System
It's easy to have leaks in your roofing system during the rainy season or winter. If water puddles form on your roof and gutters, these parts and components can accumulate standing water over time. When that happens, the water will find a way into your house and that can lead to serious water damage and even mold problems.  Given all these consequences, having regular maintenance of your roofing system is a viable solution.
Damage in the sewage system
Sewage damage is a highly possible scenario as well. If you own an older home here in Boise or Meridian, you could see sewage system backups due to tree roots.  Tree roots can find their way into the main line from the street to your house and cause your sewage line line to break. Sewage damage is one of the most harmful forms of water damage because it contains dangerous pathogens, viruses, and bacteria. When the household members get exposed to these, they can get seriously ill.  As stated, an older home is obviously more prone to this kind of situation due to age and tree growth, however, even newer homes can have issues that were not caught upon the home inspection.  Make sure to regularly check the crawl space for any standing water.
Make sure your rain gutters are free of leaves and debris every year so that when the rain comes, your gutters can collect the rain and properly move the water away from your foundation.  Water that pools next to your foundation can cause a whole host of issues including cracks and mold growth.
Burst, leaky, frozen pipelines
A leaking washer, dishwasher or refrigerator or all a homeowners worst nightmare.  Whether your washing machine is upstairs or down, you never want to see water on the floor or carpet.  In some instances with older supply lines to the appliances, the strenuous pressure on the pipes leads them to burst or leak. Furthermore, keep in mind that your pipeline is subject to wear and tear over time, leaving them to be old and rusty. As for frozen pipes, they can be caused by not having proper insulation.  At Master Restoration Idaho, we recommend checking your washing machine, dishwasher and refrigerator water supply lines annually.  If it seems like it has been awhile since the lines have been replaced, replace them!  It will save you time and money in the long run.
At this point, you now know several causes of water damage at home. As mentioned above, water damage may be brought by roof leakage, sewage damage, flood and storm damages, and burst or leaky pipelines. Make sure to address these problems as soon as possible before they jeopardize the structural integrity of your home.
Why let water damage problems ruin your home? If you are looking to hire a knowledgeable company to fix your water damage in Boise, Meridian, Eagle, Star, Nampa or Caldwell Idaho, get in touch with Master Restoration Idaho today to see how we can help!