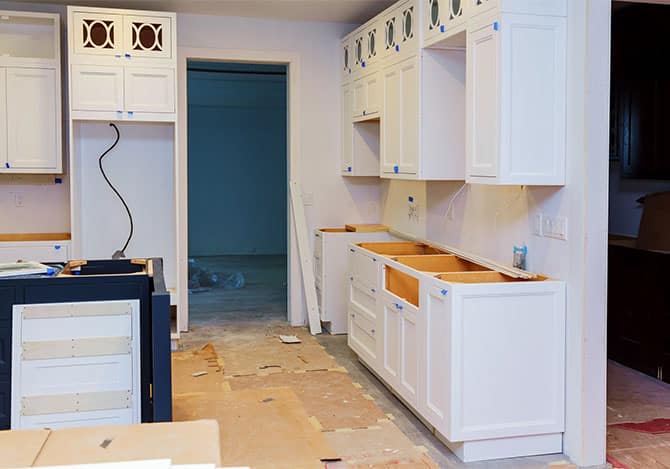 3 Safety Reasons You Need Post-Flood Kitchen Renovations
As a homeowner, facing natural disasters can be stressful, especially if you have to prepare for an expensive renovation budget afterward. For example, dealing with storms and floods can severely damage your home's exteriors and flooring. Thankfully, not all floods are as damaging as others. However, not all homeowners are aware that they should renovate their kitchen after a flood.
The danger of underestimating flood damage
Some homeowners are stubborn about tapping into their savings to renovate their properties after a natural disaster. It's undeniable that home remodeling projects, especially in kitchens, are far from cheap. However, even if there aren't severe visible damages, floods can inflict hidden complications in your home, taking root and building up over time.
If your kitchen sustained damages from floods, here are three reasons why you should remodel it completely.
1. Floods cause structural damage to your property
The most visible damage your kitchen can sustain during floods is the buckling of your flooring, cabinets, and wallpapers. If you're using laminate or wood materials, water can warp not just the surface but also its foundations underneath. However, these unsightly structural defects aren't the only reasons why you should remodel your kitchen.
Although the surface may dry off over time, moisture can remain trapped underneath your floorboards or behind your walls. This allows mold and mildew to take root and spread under your nose. The presence of mold will break apart your property's structural integrity and pose a serious health risk. Migraines, respiratory problems, and other severe illnesses are the typical signs of mold exposure. You may not eradicate these contaminants from your home entirely if you don't renovate your kitchen from the ground up.
2. Mold growth threatens your kitchen's cleanliness and safety
Besides potentially harming your property's structures, mold growth can also affect your cleanliness and food hygiene. The kitchen houses your various food items, which is why the various food products you keep in different compartments are under the risk of inviting mold.
Lingering water damage causes mildew and the development of bacteria in the different parts of your kitchen. Even if you use a brand-new refrigerator, your cabinets, kitchenware, and utensils can still house mold spores which can transfer to your food products.
3. Water damage weakens your home's defenses from pests
You shouldn't just focus on the problems that you can see when considering if you need a kitchen renovation. Some issues, such as mold growth, can occur in hidden spots in your property. Another potential invader of your home's safety and security is the discreet presence of pests.
The aftermath of a natural calamity also brings an invitation to uninvited guests to your property. Insects and other pests prefer to house and breed in dark and damp places, which is what your kitchen and basements can look like after a flood. For example, rats and cockroaches can easily swim and dig their way inside your weakened walls and doorways.
When taking care of your property, you shouldn't underestimate the gravity of what nature can do to harm your home. Instead of seeing a flood as a burden, you should take it as an opportunity to renovate and improve your kitchen to become better and safer.
If your home needs a water extraction in Boise, Idaho, we at Master Restoration can lend you a hand. We perform reconstruction and restoration services to help you get through different calamities, from fires, floods, and even mold growth. Call our company now to receive a free estimate of our service today!