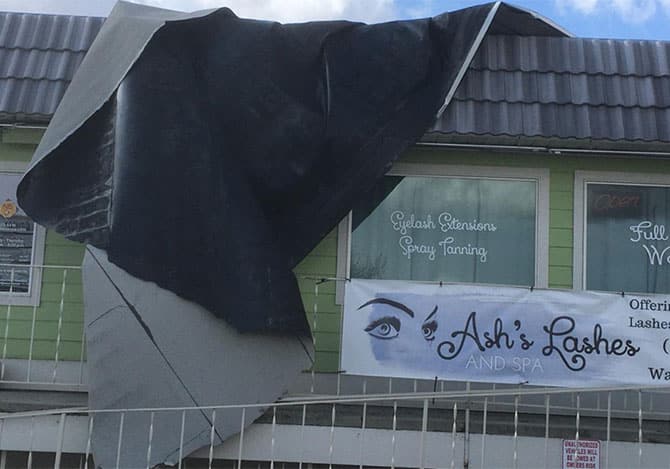 4 Common Causes of Water Damage in Commercial Properties In Boise Idaho
When talking about water damage in Boise, Meridian, Eagle, Nampa, Kuna or Caldwell Idaho, you might immediately think of residential properties encountering a burst pipe, a damaged water heater, leaky faucets, or floodwater brought by a storm. However, many people do not realize that even commercial establishments are prone to water damages as well. 
In fact, the American Housing Survey of the US Census revealed that 85 percent of US office buildings had water damage in the past, while 45 percent regularly experience leaks. Not only is water damage detrimental to the structural integrity, but it can also lead to mold infestation, various health problems, structural safety issues, legal implications, and even business shutdown.
In this article, we'll share the four common causes of water damage in commercial properties so that you know what to avoid and how to prevent these problems:
The roof sitting on top of your Idaho business establishment is meant to protect the building and its occupants inside. But as it is constantly exposed to the harsh outdoor elements, it is subject to wear and tear over the years. When a heavy storm, snowstorm, or hail storm occurs, it can cause damages to the shingles and other roofing components. As a result, your occupants will encounter water leaks coming from the roof that will disrupt business workflow.
It's common for a commercial building to have Heating, Ventilation, and Air Conditioning (HVAC) systems installed on its property. While the AC unit cools the space and keeps the occupants comfortable during summer, the boiler serves to warm the area during winter instead. However, the problem starts when one heating component of the HVAC system gets broken and starts to leak water. If your unit isn't regularly maintained and repaired, keep in mind that it can lead to significant water damages.
3. Damaged plumbing system
Apart from the HVAC system, your Boise commercial property's plumbing system can also have some minor or major issues. As you may be aware, this complex system consists of pipes, valves, fixtures, and fittings, and provides water supply to the entire building. Similarly, this system properly disposes of wastewater used by the occupants. Over the years of usage, it's inevitable for some parts or components to get damaged. If left unattended and fixed for long periods, they can easily and quickly escalate to water damage that will require costly repairs and replacements.
One of the biggest culprits of commercial water damage in the Treasure Valley is a natural calamity. Expect to have some major damages in your business establishment soon after a hail storm, thunderstorm, and heavy rain. Not only do they cause rainwater leaks from the roof and gutter, but they can also lead to floodwater in the basement, crawl spaces, and other parts of the building. This is why preparing for any natural disaster is a must to protect your commercial property!  
At this point, we've covered the top four common causes of commercial water damage—roof leaks, broken HVAC system, damaged plumbing system, and natural calamity. 
Similarly, knowing the root causes of the water damage problem will help you take precautionary measures to prevent them from occurring or even escalating. But if water damage occurs in your establishment, be sure to let the damage restoration professionals take care of the water removal, cleanup, and property restoration to help your business get back on track in no time!
We're a damage restoration company in Boise, ID, specializing in water damage, fire damage, and crawl space restoration services for residential and commercial properties. If you need commercial water damage restoration in Boise, Meridian, Kuna, Nampa or Caldwell, get in touch with us today for a same-day quote!