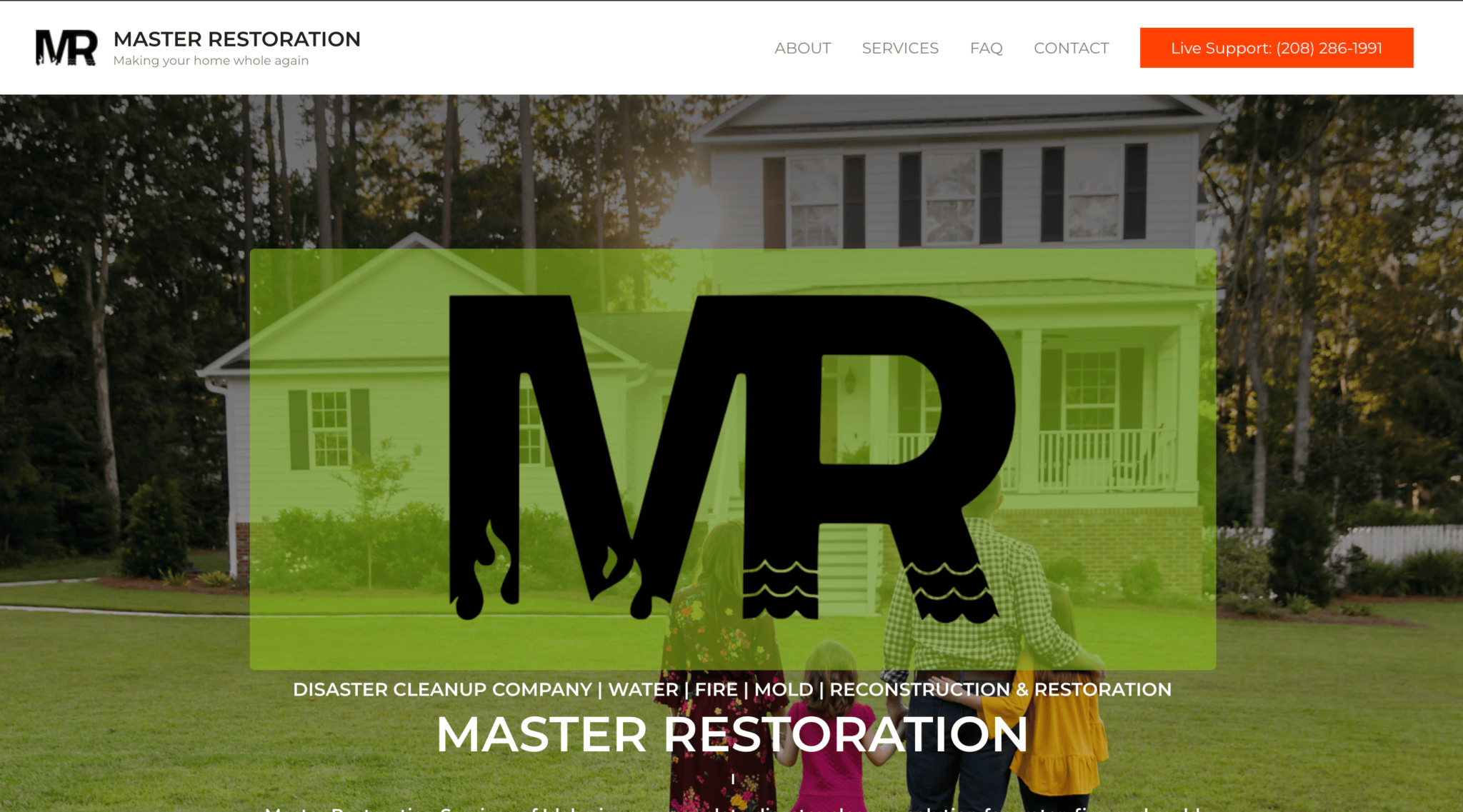 Master Restoration Idaho – The Right Time to Call a Disaster Restoration Company
People try to prepare for disasters as much as possible, but floods, fires, earthquakes, storms, and other calamities often strike when you least expect them. Keeping everyone safe is the number one priority during these emergencies, but most deal with damaged homes and costly aftermath once the dust has settled. 
Unless the disaster leaves your home in a complete wreck, going DIY and asking for aid from friends or family seems like the more affordable choice considering that you have to pay to replace many things along the way. But is it really worth skimping out the extra step of hiring restoration professionals?
When to Hire a Professional Restoration Services Provider
Any kind of damage on your property—especially due to fire or storm—needs the attention of licensed and certified restoration providers to ensure your home's integrity remains intact. For instance, water damages may seem minor enough once everything dries, but underlying problems like mold growth can lead to bigger issues that can wreak havoc on your home and your wallet. 
After a storm or flood, it's best to watch out for the following red flags, as spotting them should push you to put restoration services on speed dial. With that in mind, here are the tell-tale signs of dangerous water damages that can rot your property when they're left unattended:
Water spots

Mold

Flaking or bubbling walls

Musty smells

Pooling water

Increase in power bills

Discolored flooring
While it seems easy enough to take on the problems yourself, there is a good reason hiring a professional disaster restoration provider is more cost-effective than meets the eye. Let's explore the reasons it's better to leave your disaster-stricken home to the hands of experts:
Why It's Better to Hire Professional Disaster Restoration Providers
It's understandable to assume that hiring services would burn more holes in your pocket, but letting your home deteriorate over time will lead to costly consequences sooner or later. For example, hardwood flooring soaked from a flood can later rot from the inside and compromise your structural integrity. 
But when restoration providers address the problem early, they can prevent the situation from worsening, saving you from dealing with more repairs down the line. Restoration providers can also assess your home and check what materials are salvageable or not, so you don't make the mistake of replacing things that could be good as new with a little TLC. 
Restoration providers also have state-of-the-art equipment and extensive training to handle all kinds of disaster repairs, especially since transforming your home back to its former glory involves comprehensive steps from cleaning, drying, and finally restoring. 
The Bottom Line: The Importance of Calling Professional Restoration Services
Moving on from incidents that left your property in a devastating state comes with plenty of frustrations and financial blunders; that's why it may be tempting for some to handle the mess themselves instead of spending more to hire a professional restoration service. 
However, taking the DIY route may come with more back-breaking effort and more expenses. Since restoration providers are trained and have the proper tools to effectively restore your property, it's always the safer and wiser choice to let them handle the legwork. 
Are You Looking for the Best Restoration Companies in Boise, ID?
Master Restoration Idaho understands how devastating it can be when disaster strikes, so whether you're struggling from fire, water, or mold damages, we're here to restore your place and make it good as new. We take pride in going above and beyond for our clients, so get in touch with us at (208) 268-1991 to get a free consultation today and explore our extensive disaster cleanup solutions!