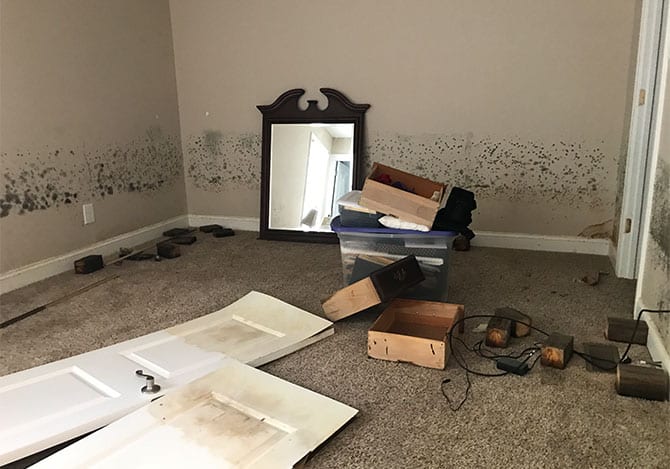 Items to Salvage and Throw Away after a Mold Removal
Having mold growth in your home is a serious issue that can damage your belongings and affect your health. Mold spores are microscopic and can float along in the air. It is essential to hire professionals to ensure quality black mold removal. However, what do you do with the items in your home after you get the mold removed? Which things should you throw away, and which ones can still be salvaged? 
This article will run you through the items you can keep and items you should throw away after mold removal.
Which Items Should You Throw Away?
Whether you can keep the items or not will depend on what materials they are made of. The following items should immediately be disposed of if you have mold damage at home:
Porous items such as carpets, upholstery, stuffed animals, and cardboard

Paper items such as documents, books, and photo albums

Food-based items or items used to prepare food

Items that have been submerged in water

Items with permanent spots and stains from the mold damage

Things that retain the funky smell of mold after being cleaned
Which Items Can Still Be Kept?
The following items are relatively safe to keep:
Items made from plastic, metal, ceramic, or glass

Fabric after it has been cleaned well and disinfected

Electronics and appliances after going through professional mold remediation
The Health Risks of Keeping Items Damaged by Mold
It may be tempting to keep items with sentimental value, such as your family photos, your child's favorite stuffed toys, or a blanket you have had for years.
However, it is best to stay safe than sorry when it comes to toxin-releasing mold. Keeping items damaged by molds may compromise your family's health and safety. The following types of molds are particularly harmful:
Black mold or Stachybotrys

Chaetomium

Aspergillus

Penicillium

Fusarium

Alternaria
Keeping items damaged with mold can trigger asthma, allergies, and severe infections. It can even cause difficulty breathing, extreme fatigue, and mental health issues in some cases.
Mold damage can be hazardous for someone recovering from an illness or has a compromised immune system.
Can You Clean the Mold by Yourself?
Depending on the severity of the mold damage, you can clean mold with antibacterial soap and water or a bleach and water solution. You can use these solutions to wipe down hard and even surfaces. The Center for Disease Control (CDC) recommends wearing protective gear such as an N-95 mask, gloves, eye protection, and boots. 
You may need to temporarily vacate your home and remove your items harboring toxic mold. It is best to contact mold and water damage specialists, especially if you aren't sure about the severity of the mold problem. 
If you go for professional mold remediation, they may help you clean up your belongings after the mold removal and help prevent the mold from coming back.
Conclusion
Mold damage is a severe issue that can compromise your family's health and damage your belongings. While it may be tempting to keep items damaged by mold, it is best to throw them away to avoid further harm to you and your family.
Are you looking for a mold remediation company in Boise to help you with your mold problem? We at Master Restoration Idaho have mold damage restoration experts to help you. Get your free quotation today!