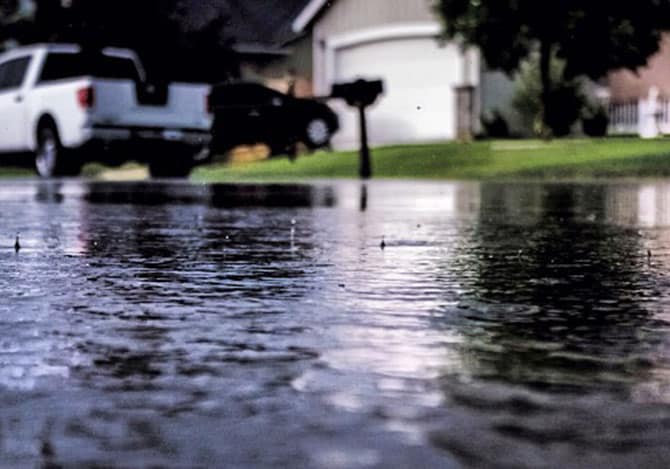 Identifying Mold Presence In Your New Home – Meridian Idaho
Housing in the Treasure Valley has been booming for several years now throughout Boise, Meridian, Nampa, Caldwell, Eagle and Star.  With so many new houses, it is important to know that even though the house may be new, problems like mold infestations are not.  Mold can appear in any home whether it was built last month or many years prior.
Although molds are widely present in the outdoor and indoor environment, they must not take space inside our homes. Not only will they cause damages to the property, but they can also compromise the health of the whole household. Unfortunately, they are common in many Treasure Valley houses, where they stay hidden in leaking roofs, crawling spaces, and behind improperly installed showers. In fact, statistics show that more than 50 percent of US houses have mold issues, and a whopping 28 percent of the population is putting their health at risk. 
While some property owners aren't even taking measures to eliminate them, a few others aren't aware they already have a mold infestation in their homes. As a responsible Meridian Idaho homeowner, you must be wary of the signs of mildew in your residential space, especially if you only recently purchased it. 
In this article, we will share our guide to identifying molds at home:
1. Be on the lookout for a musty odor
Molds typically grow and thrive in a moist, dark, and concealed environment, where they typically lurk in crawl spaces, kitchen, bathroom, as well as plumbing and HVAC systems. When they are present, you'll easily and quickly notice a foul smell emanating from the affected area. For this reason, as soon as you notice musty odors, check to see if there are mildew spots present in those areas and get them eliminated immediately.
It's common for a commercial building to have Heating, Ventilation, and Air Conditioning (HVAC) systems installed on its property. While the AC unit cools the space and keeps the occupants comfortable during summer, the boiler serves to warm the area during winter instead. However, the problem starts when one heating component of the HVAC system gets broken and starts to leak water. If your unit isn't regularly maintained and repaired, keep in mind that it can lead to significant water damages.
3. Damaged plumbing system
Apart from the HVAC system, your commercial property's plumbing system can also have some minor or major issues. As you may be aware, this complex system consists of pipes, valves, fixtures, and fittings, and provides water supply to the entire building. Similarly, this system properly disposes of wastewater used by the occupants. Over the years of usage, it's inevitable for some parts or components to get damaged. If left unattended and fixed for long periods, they can easily and quickly escalate to water damage that will require costly repairs and replacements.
One of the biggest culprits of commercial water damage is a natural calamity. Expect to have some major damages in your business establishment soon after a hurricane, thunderstorm, and heavy rain. Not only do they cause rainwater leaks from the roof and gutter, but they can also lead to floodwater in the basement, crawl spaces, and other parts of the building. This is why preparing for any natural disaster is a must to protect your commercial property!
At this point, we've covered the top four common causes of commercial water damage—roof leaks, broken HVAC system, damaged plumbing system, and natural calamity. 
Similarly, knowing the root causes of the water damage problem will help you take precautionary measures to prevent them from occurring or even escalating. But if water damage occurs in your establishment, be sure to let the damage restoration professionals take care of the water removal, cleanup, and property restoration to help your business get back on track in no time!
We're a damage restoration company in Boise, ID, specializing in water damage, fire damage, and crawl space restoration services for residential and commercial properties. If you need commercial water damage restoration, get in touch with us today for a same-day quote!