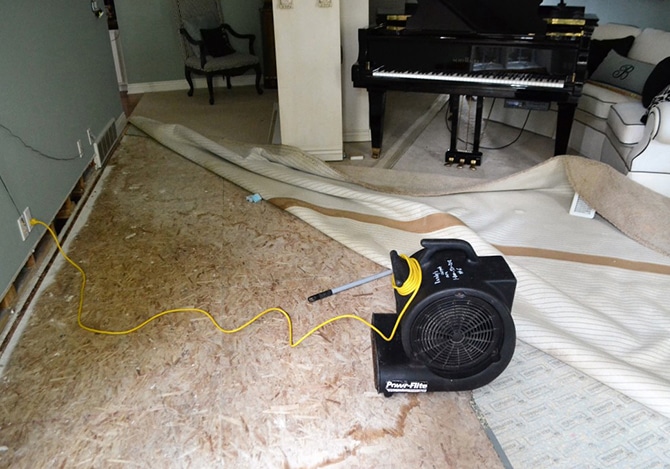 How Professional Restoration of Flooded Basements Works
The aftermath of an unfortunate flood disaster is a struggle. It is a total inconvenience, especially because of the damage to your things. However, natural disasters are inevitable, and the best thing you can do is keep yourself safe and prepare for the aftermath. 
While natural disasters are a common cause of flooding, you may also experience indoor causes, such as burst water pipes, clogged drains, and more. Still, you'll experience the same repercussions, whatever the reason. Therefore, you need to know how to handle the result for you to salvage your home.
This article will focus on how you can restore and clean up your flooded basement. Here's how you can do it professionally in case you choose to do it on your own.
1. Ensure Health and Safety Concerns
Your safety always comes first, so before you do anything with the place, double-check everything that can cause harm. Look out for electricity in the water as it may cause severe electrocution. 
Disconnect all power to the home, and make sure you wear protective clothing to avoid injury because floodwater may also contain chemicals or wastes that are unsafe for your health. Moreover, it is best to keep your children and pets away from the area to ensure optimum safety.
2. Secure the Cause of the Flooding Area
To clean up your basement effectively, you must locate the source of the flooding to stop the water flow. Once you've found the source, secure it correctly with the right tools so you can start pumping the water out.
3. Notify Your Insurance Company
Another helpful tip for you to lessen the restoration and clean-up cost is to contact your insurance company. You can coordinate with them on how to file an insurance claim, and you can use the claim to reduce your flood damage restoration expenses.
4. Remove Standing Water Immediately
Standing water can cause hazards to your family, especially among children. Sometimes, standing water contains chemicals, toxins, and pathogens that can cause a major threat to your health. It may also seep into your basement or crawl space, so it is best to remove it immediately.
5. Salvage Sheetrock, Baseboards, and Insulation
Materials such as sheetrock, baseboards, and insulation greatly absorb water, leading them to buckle or swell. Once these materials start to buckle or swell, it can affect the framing of your walls and insulation, which can impact the structural integrity of your home and cause other harmful accidents.
6. Deep Clean and Sanitize Your Basement
Flood water is not safe if not immediately removed because it can contact bacteria, viruses, and germs. After you've cleared out all the water from your basement, make sure to apply deep sanitation to everything in the area, affected or not. Use deep cleaning soap and make sure you brush the floor, wall, and window to remove all the residue from the floodwater.
7. Completely Dry Out Wet Materials
Leaving your furniture, floor, and other materials wet may lead to damage, so ensure that you dry them out right after your deep cleaning process. Wet materials may also leave foul odors and contaminants from the air to your basement, so do not let them sit wet for weeks.
8. Seek Professional Help to Remove Mold Problems
This mold problem is not easily removed, so it is best to contact a mold and water damage specialist to address the problem. A professional can apply proven remediation techniques for this aside from ensuring that the mold is totally removed.
Although you can do the clean-up and restoration process yourself, professionals can still provide better results since they have the experience, proper tools, and knowledge on taking care of a basement where flooding occurred. Moreover, they can ensure that your home is restored on time and without hassle. 
If you are looking for a professional who can do basement flood repair, Master Restoration is here to help! We are your water and flood damage restoration experts in the Boise area and can guide you through the entire process. Call us for clean-up and restoration services today!