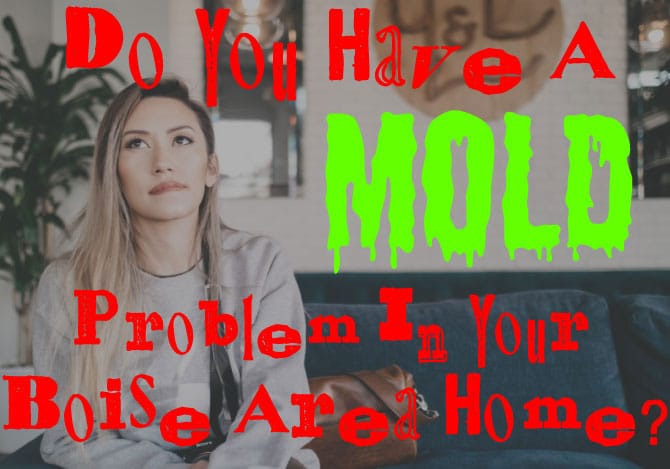 How Do Molds Grow & Spread In Your House – Our Guide
Are you concerned about mold in your Boise, Meridian, Star, Nampa or Caldwell Idaho home?  The following guide informs you about what mold is, how mold spreads in your home, and finally how you can contact Master Restoration Idaho for mold remediation services.
There is nothing more alarming than having mold growth and infestation at home. Not only do they cause damages to your property and compromise its structural integrity, but they also affect the health of the whole household. If left unattended for a long period, you and your family might end up with skin allergies, respiratory problems, and other health diseases.
The problem is that molds can easily and quickly grow and spread throughout your home, even without you realizing it. They usually thrive in a moist environment and take space in every dark nook and cranny of your house. For this reason, knowing how they grow and spread is the key to mold prevention and remediation.
In this article, we will share how molds grow and spread in your house so that you will know how to address mold growth and infestation:
Molds are a type of fungi that are present everywhere in the environment. These small organisms are usually black, white, orange, green, or purple, and they live in various places, whether indoor or outdoor, especially where they thrive in moisture.
It's important to know how molds grow so that you'll know what to avoid. Keep in mind that there are some key ingredients that allow them to grow and multiply, such as:
Mold spores:

These spores easily and quickly spread in the air, where molds get to reproduce and thrive.

Moist surface:

They come in contact with a surface, and if the damp environment is ideal for growth, they'll soon multiply in numbers.

Oxygen:

They need oxygen to live and grow, which is why water presence is a must.

Warmth:

They require a high level of humidity that will accelerate their reproduction.

Darkness:

They are mostly found in dark areas of your home, as light can affect them.
When trying to find where molds are in your home and looking to eliminate them, be sure to consider these key factors above.
When it comes to knowing how molds spread, you must first consider the "Stack Effect." This occurs when the mold spores from the basement or crawl space start to rise throughout the house and invade every corner. In turn, this allows the warm air to rise and exit through the upper levels, creating a vacuum on the lower level. As a result, mold spores, dust mites, foul odors, and other pollutants are drawn in the main area of your home. In the end, this mold infestation can last for a day up to two weeks.
If you want to get rid of molds at home, there are a few steps you need to take:
Identify areas where they are most likely to grow and thrive.
Determine the source of moisture that allows the molds to grow.
Thoroughly clean up the area and completely eliminate the molds.
Be sure to maintain this area by keeping it always clean and dry.
If you aren't sure how to proceed, it's best to hire mold restoration services as their professionals know what to do and have the required removal tools and cleaning solutions.
At Master Restoration Idaho, our mold damage restoration is performed by highly reliable cleaning professionals. All you have to do is take pictures of mold infestation, send them to us, and we'll get in touch within an hour. Ultimately, we'll take care of everything!
At this point, you now understand how molds grow and spread in the house. To that end, be sure to consider all the valuable information discussed above and follow the steps on how to get rid of them. In the end, hiring an expert mold remediation company will make all the difference!
Are you looking to address mold growth and infestation at home? You've come to the right place! As a damage restoration company in Boise, ID, we also offer water damage, fire damage, and crawl space restoration services. For mold damage restoration, get in touch with us today for a same-day quote!