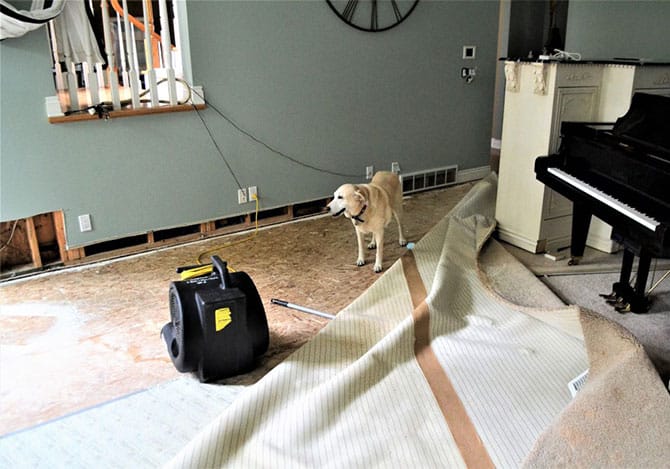 Flooding Dangers – The Importance of Water Extraction
If your home is flooded, drain the water as soon as possible. Sometimes you can pinpoint its origin, but other times you have no idea how or where it happened. Obviously, a professional will be required to do the heavy lifting. This post will go over the procedure and why it is so important.
Identifying the Causes of Indoor Flooding
Flooding in your home can be caused by a variety of factors, such as leaking pipes, heavy rain and destroyed foundations, and more. Regardless of the value of your property, flooding could be a future concern you should prevent and avoid. As early as now, you must think of the most efficient ways to perform water extraction in your house.
Understanding Water Extraction
Recovering from floods is far from easy, which is why it's necessary to receive water extraction for severe flooding damage. Water extraction is performed by experts with professional industry-specific tools to remove excess moisture from your property's flooring. It's necessary to negate the common problems attributed to water damage.
Mold can thrive in conditions of high moisture. It not only degrades the appearance of your home but also poses a health risk to your entire family. When water is removed from your home, the damage is stopped and your home is restored to its former glory.
Going Through the Water Extraction Process
While we strongly advise leaving water extraction to professionals, understanding the method is beneficial. Experts are typically tasked to eliminate excess water and determine its sources, detect and remove unseen water, ground drying, and a house or a room's dehumidification.
They must first locate the source of the excess water. This way, the threats will then be identified by the professionals. After that, an electrical inspection must be performed. To get a complete picture of the damage, thermal imaging and moisture meter devices will be used by restoration experts to confirm your property's condition. If there are no more issues, your property can be dehumidified using a dehumidifier.
Water extraction equipment is available in a number of configurations. It is determined by the tasks at hand and may come with pumps, for example, to remove water. They also include drying systems for the structure's walls and cavities, as well as a vacuum for drying items such as rugs and carpets.
Comparing the Key Difference: Water Extraction and Mitigation
Many people do not understand the distinction between water extraction and water mitigation. Water mitigation takes place after water extraction. Meanwhile, professionals remove non-salvageable structural elements and sections. This may include your home's furnishings, flooring, and drywall– which they will clean and sterilize thoroughly.
Conclusion
Water damage in your home, no matter how big or small, could do significant damage. At the same time, it risks the health and safety of you and your family. It's safe to say that matters such as this shouldn't be laughed at or overlooked!
Give yourself some peace of mind by conducting regular inspections. If you find that you're in a water or flooding predicament, immediately contact a disaster rehabilitation consultant who specializes in water extraction. With a trusted team with years of experience, your home's safety is ensured.
Are you looking for water damage repair services in Boise? Master Restoration will work with you throughout the process to minimize water, fire, and mold damage. We have decades of experience in this field and are completely committed to our customers' satisfaction. Nothing brings us more joy than exceeding your expectations. Call us today and get a same-day free quote!