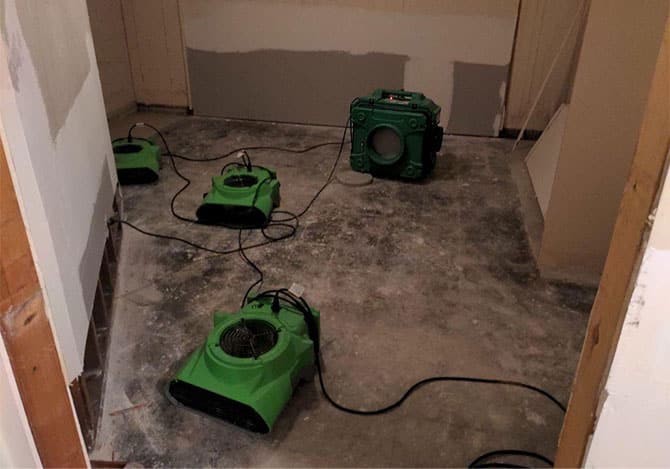 Dealing with Home Flood – Everything That You Need to Know
Home renovating is challenging, especially when dealing with an event that leaves your home in disarray. 
Renovating a home that has been flooded is even more difficult; this is especially true if this is your first time handling a flooded home. Flooding can uproot your life and cause severe damages while also leaving your living situation in complete chaos.
Do I Need Home Flood Insurance?
Home flood insurance is additional insurance coverage that protects against flood damage.
There are several factors that should be taken into account when deciding whether to buy home flood insurance coverage.
At the very least, you should contact an independent insurance agent that can provide you with a large variety of quotes from a number of insurance providers.
You should check with your homeowner's insurance company whether the company is going to cover damage caused by a flood. In most cases, the company will not offer flood insurance coverage.
The Risks of Home Flooding
Floods can be caused by a number of natural disasters such as heavy rains, hurricanes, and tornadoes.
In some cases, floods can also be caused by certain human-made occurrences such as plumbing leaks, faulty septic systems, burst water pipes, broken dams, and punctured levees.
Homes that are located in low-lying areas and homes that are near bodies of water are more likely to experience flood damage.
There are also some other risks involved. 
1) Aging Pipes
Most homes built before 1978 have galvanized-steel pipes that are prone to corrosion. The pipes easily develop cracks and holes that can cause water leaks to the outside of the pipes. 
The same goes for copper pipes; if the pipes are not properly installed and maintained, they can cause a lot of leakages.
2) Foundation Cracks
Foundation cracks and other damages that can cause the home to shift are common among older homes.
Foundation cracks are more common in foundations not reinforced with steel beams. The cracks occur when the ground shifts underneath the foundation.
3) Sump Pump Failure
Sump pumps should be installed in areas that have a high risk for flooding. This will be particularly true if your home is located in a low-lying area or near a body of water.
For example, the sump pump must have proper drainage throughout the pits, and the drainpipe must be of adequate size. The sump pump should be checked on a regular basis to ensure that it is working properly.
What to Do After Flooding
When you have to deal with a flooded home, get an expert opinion from your local flood damage restoration company.
Get a detailed estimate from the local flood damage restoration company as well as contact your homeowner's insurance company as soon as possible. Your policy may cover the damages.
The professional will also make sure that they remove any debris and damaged materials, including wood, carpet, and furniture.
Conclusion
Dealing with home flooding can be a daunting task, especially if this is your first time going through the situation. Filing the proper insurance claim, contacting the right local flood damage restoration company, and getting the home renovated will make the process less stressful.
At Master Restoration Idaho, we will fix any damages brought upon by home flooding. We are a damage restoration company in Boise, ID that will help you regain your losses after a disaster. Get in touch with us today to secure your future.