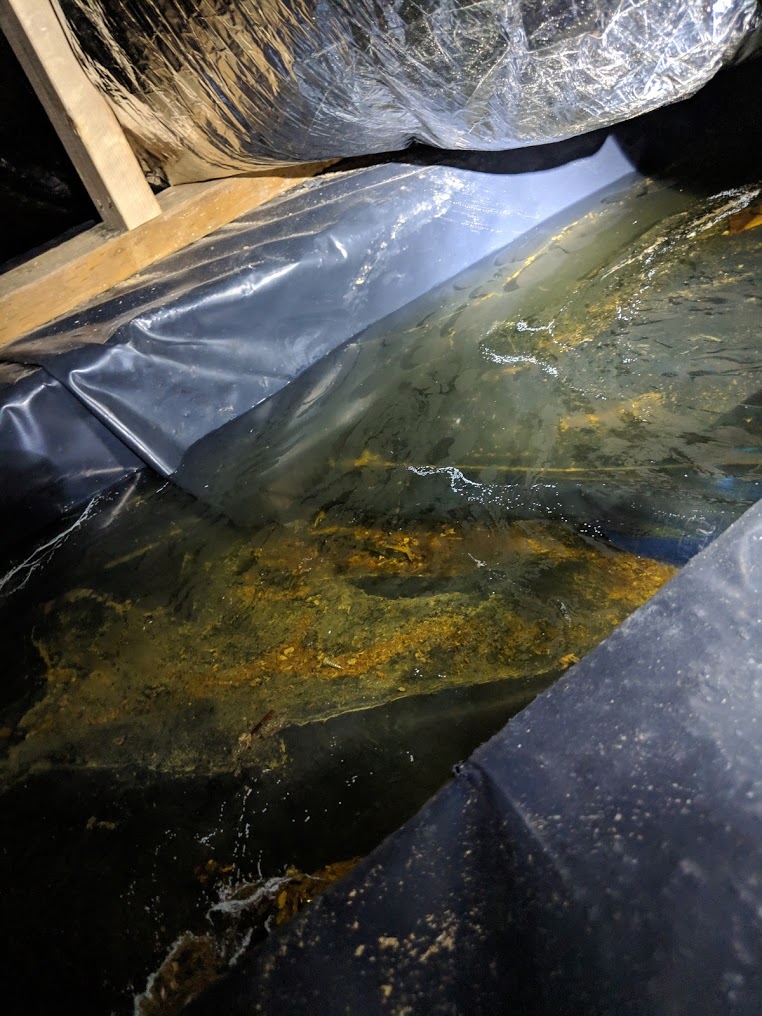 Signs That Your Boise Crawl Space Need Some Professional Repairing
Most house in the Boise, Meridian, Nampa and the Treasure Valley area have crawl spaces.  Most homeowners never even venture into their home's crawl space except for when they are selling their home while other's tend to use their crawl space as room for extra storage for Christmas and holiday decorations.
Although a crawl space can be convenient, problems can arise when your house gets an unusually high level of humidity or other types of issues. It is one of the most challenging places to access in a home because of its typically narrow passageways.
When things worsen, you need professionals to take good care of them. Here are some indications that your crawl space needs some repairing.
You Notice a Pool of Stagnant Water
When there is a lot of moisture, it is best to have it well evaluated by a trained technician. Dampness can lead to mold and mildew, making the area smell unpleasant. Moreover, the pool of stagnant water can damage your home and pose a health hazard.
What you can do to get rid of this stagnant water is to have it pumped out. You can also have the whole place disinfected. If you do not want the water to stay in your crawl space, make sure to call the professionals to dry it out.
The Floors Start to Sag
There are many reasons why your floors start to sag, from structural issues to dampness. One of the best ways to prevent sagging is to have the humidity inspected.
Unfortunately, you cannot always tell if the floors will sag because it takes a lot of time for that to happen. It also depends on the area and the type of wood used in making it.
The problem with this is you cannot fix it on your own. Make sure to call a professional to fix it right away. It will not only look bad, but it can also make the place structurally unsafe.
There Is High Humidity Level
The crawl space is one of the hardest areas to access for most people, especially those who have physical limitations. There are many precautions that you need to take when you will do it yourself.
One of the easiest ways to check for this is to find a dehumidifier. It does not need to look fancy, but it should be able to measure the humidity in your crawl space. The good thing about it is you can use it anywhere in the house.
When you find a high humidity level, there is a leak somewhere, or there are exhaust fans in the house that are not working. You should call a professional to check it out.
You Get Mold or Mildew Build Up
Mold and mildew are both caused by high humidity or moist areas. If you see some white or black spots as you look around your crawl space, you should have them checked out immediately.
You would want to have them cleaned as soon as possible. Besides posing health threats to you or your family, it can make the place smell unpleasant.
You can do the cleaning yourself if you can, but you need to follow the instructions properly. Make sure that you wear the right protective equipment before you proceed.
Conclusion
These are just some of the many reasons you need to call a professional to take care of your crawl space. With the proper technique and equipment, you can expect the right results. When you call a professional who knows what they are doing, you can save time and money. The only thing you have to worry about is that your house will be safe.
For any restoration services you need in Idaho, you can always count on us at Master Restoration Idaho. We ensure that any of these concerns will be repaired with the expertise and care you deserve. Contact us at (208) 286-1991 and get a same-day free quote.