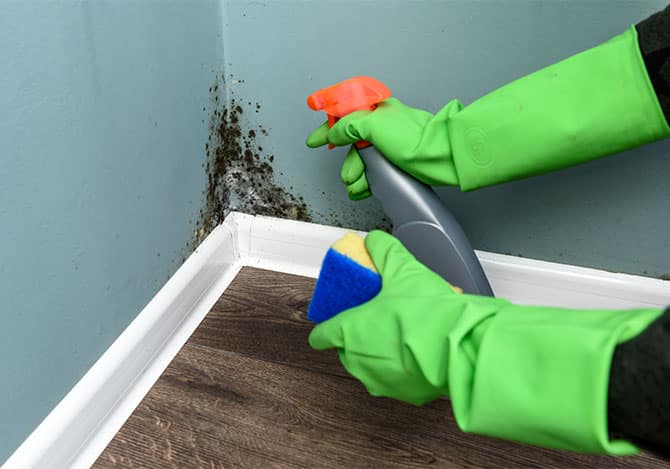 3 Factors To Look At When Choosing A Mold Removal Company In Boise
Whether you live in a duplex, mansion, apartment, or condominium, one problem that causes the most significant challenge you'll ever deal with is mold.
Although it may seem quite unassuming at first, finding the presence of mold right within your home's comfort can easily come off as a frightening experience because of how many problems it can cause. As opposed to other unsightly and inconvenient issues, this natural-born issue can even affect your health and compromise your home's durability.
You see, when your living space is infested with mold, you leave yourself and your loved ones prone to various problems such as irritation, wheezing, and shortness of breath. All of these health complications will then become aggravated the longer you stay there. For this reason and type of impact, many Boise residents end up fearing for their lives as soon as they come across a few spores.
How house mold is a smaller problem than you think it is
As terrifying as the idea of dealing with mold may seem, however, there's no need to fear it and burn your house down if you come across it because it's a problem that can be easily solved. With the help of a licensed mold removal company, you can get rid of this unsightly problem right away without further issues down the line.
Before you call your local service provider to start handling your needs, you'll need to know one crucial aspect before scheduling an appointment: Choosing the right company.
Why it pays to choose the right company and a few factors to consider
Even though it's great to have options, many service providers in the market don't provide the level of service your home needs as they're only around to make a quick buck. Thankfully, you can avoid cashing in on the wrong service provider by taking these three crucial factors into mind when shopping around for an expert option to work with:
Among all the different factors to consider when searching around for a mold removal company, none are as valuable or impactful as the experience that a service provider has. When you find someone with a long track record behind them, it becomes much easier to assume that they have the skill, dedication, and expertise to keep your home free of spores!
Apart from industry experience, the Internet (and the reviews it has on service providers) is one factor you should consult when going over whether or not a service provider is worth working with. Through detailed reviews, you'll be able to determine the true quality of experience that an option is slated to provide without spending a single cent!
Factor #3: Certifications
When it comes to determining the true skill and capabilities of a mold removal company, a helpful difference-maker to watch out for is certifications. These pieces of paper, more often than not, act as a true testament to an expert's skill as they guarantee the quality of service that a professional will provide through the help of proper training!
Even though it may seem like a fairly daunting challenge at first, dealing with a mold problem at home is an effort that can be easily and successfully achieved with the help of a mold removal company. Nevertheless, it's crucial that you work with the right service. With this quick guide, you'll be able to ensure that your money's going to the right place without learning crucial lessons the hard way while keeping your home's state intact!
If you are looking for a mold damage restoration company in Boise, ID, to serve your home's needs, look no further because we've got you covered. Get in touch with us today to schedule an appointment with any of our trained professionals with years of experience you can rely on!