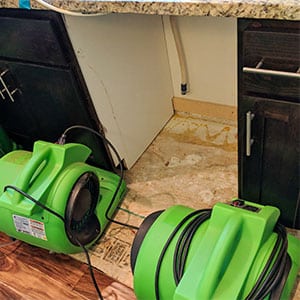 Boise Disaster Clean-Up and Restoration – What are the Benefits?
Being a disaster victim can be extremely stressful and traumatic. Whether you have lost your house to a fire or if you experienced a particularly bad flood, the sadness you feel at this point is unfathomable. The good news is that you can still save what's left of your home and rebuild it. Everything starts with disaster clean-up and restoration. 
Hiring the right Boise Idaho disaster and restoration company will help you take care of all the difficult tasks to help you salvage what you can and slowly rebuild your home. This blog post will outline the many types of restoration and clean-up projects and the benefits of having these done on your damaged home. 
Master Restoration Idaho's Disaster Clean-Up and Restoration Services: What are the Benefits?
There are a number of benefits that accompany having disaster clean-up done. However, before we delve into that, there is value in knowing about the different types of services that fall under disaster clean-up. 
Types of Disaster Clean-Up Services
Here is a list of the common services that you can get when you hire a disaster clean-up team. 
1 – Fire and Smoke Damage
The heat from the fire may cause the wooden parts of your home to warp and change shape, while the smoke and soot may linger on carpets and other surfaces. A professional team will be able to clean this up. 
2 – Water Damage
Water damage may also cause the wood and other foundations of your home to weaken. A skilled team will help get rid of excess water and limit further water damage from being caused. 
3 – Mold Damage
Mold damage is another factor that may cause risk to your home after a disaster. Disaster clean-up teams will help reduce the risk of mold growth and get rid of it before you start repairs and renovations. 
Quick Benefits of Master Restoration Idaho's Disaster Clean-Up Services
Now read this quick list of the different benefits you may get when you hire our Master Restoration Idaho's disaster clean-up team.
1 – Safe Mold Remediation
Instead of having to handle the removal of mold in your home, a professional team will be able to get rid of the mold safely and prevent it from coming back later on.
2 – Insurance Claim Assistance
Disaster clean-up teams may also provide insight and assistance in filing insurance claims after disaster strikes in your home. Our professionals have dealt with these situations before and will be able to offer useful advice as to how to file claims. 
3 – Quick Home Restoration
The sooner you are able to get your home cleaned out, the sooner you will be able to rebuild. Our Boise Disaster clean-up personnel may also be able to give you advice as to how your home should be rebuilt and how to ensure that your home will remain sturdy after all the renovations. 
Conclusion
If your life has been turned upside down because of a fire, flood, or another form of disaster, enlisting the help of Boise's Master Restoration Idaho professional disaster clean-up management crew is the way to go. You may be overwhelmed with the overall situation, but getting an estimate from a professional may be the first step in the right direction in rebuilding your home and your life after a disaster. 
If you are in need of disaster clean-up in Boise, Master Restoration is here for you! We understand when disaster strikes, losses to business, institutions, or your home can be a devastating experience. We will guide you through the entire process and the road to recovery, minimizing the disruption water, fire, and mold can cause. With decades of experience, Master Restoration Idaho specializes in water, fire, and mold cleanup. We are committed to our customers, relentless in our pursuit of customer satisfaction. Call 208-286-1991 today!