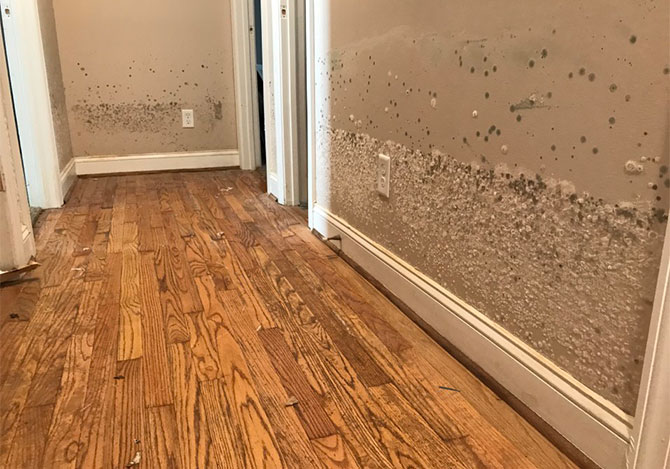 A Beginner's Guide to Preventing the Spread of Water Damage
Many homeowners dread the thought of water damage due to floods or broken pipes in their homes. The effects can be quite worrisome as they can cause real damage to your property. Now, if you do find water damage in your home, there are things you have to do to prevent its spread before you even think about water damage cleanup. 
While these things might be obvious for some homeowners, we're willing to bet that some of you have never heard about this before. This is why we've prepared a short guide on how to prevent the spread of water damage in your home. Through these measures, you give your home the best shot at restoration:
The first thing you have to do is address the source of the water damage, as failing to do this will aggravate the situation. Now, what you have to do is to find the source of the water. While all situations are different, the common culprits for water damage are burst pipes, broken water heaters, and blocked gutters. If you have no idea where the water is coming from, starting with the things we just mentioned should be helpful in helping you to locate the source of the water. We also recommend turning the water off during this process to avoid any further problems from popping up.
While extracting the water is something that anyone can do, you first have to make sure that the water isn't contaminated by any dangerous chemicals or substances. If you're dealing with contaminated water, it would be best to leave it to the professionals as you may get yourself sick in the process. 
If the water is safe to handle, you can begin extracting it from the affected area. You'll also want to call in professionals if over two feet of water are present in your space. However, if there's only a couple of inches of standing water, then you can begin extracting it with a push broom and a bucket.
After you've removed the water from the affected area, the next thing you have to do is ensure that the space has proper air circulation. This will help remove as much moisture from the air as possible. While opening a window should do the trick, having large fans or dehumidifiers will also go a long way in giving your space the best shot at recovery.
Sanitize the Affected Area
You'll also want to make sure that you prevent mold growth as best as possible. You can do this by disinfecting the area affected by water damage. An effective way to do this is to wipe down all the surfaces with warm water and chemical cleaning solutions. However, if you see visible mold in the space, it is best to call in the professionals as they have products that were specifically made to deal with mold.
While it may be daunting at first, water damage isn't something that you can't deal with as long as you're willing to put in the work. Now, if things do seem out of hand, you can always depend on trained professionals to deal with water damage and mold growth. For cases that are above your level of expertise, it's important that you ask for help immediately before the situation worsens.
If you need help from an established disaster cleanup company, don't hesitate to call Master Restoration. Our team is composed of individuals who specialize in dealing with mold and water damage restoration in Boise, ID. You'd be hard-pressed to find a restoration company that's as dedicated to getting the job done. So, pick up the phone and contact us today to get a free estimate!