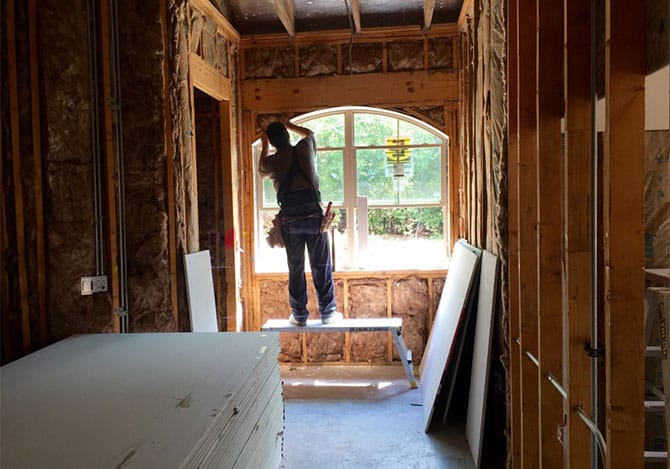 7 Questions To Ask Before Hiring A Fire restoration Company
A fire in your property is devastating, and it's definitely a difficult ordeal to undergo. If you've experienced a blaze ravage your home, then you have probably lost a lot of things, along with sentimental and beloved memories, all of which are not easy to get back. However, there is still a way to restore your property in its "normal" state as much as possible with the help of a fire restoration company.
A fire restoration company has experts in dealing with fire restoration services. With so many companies today that offer this service, it may be overwhelming to choose the right one for your needs. The trick is here is to know how to find them, and you can do this by assessing them through these seven questions:
1) What Are Your Credentials?
Ask the company about their credentials, and don't hesitate to ask for specific information about what those accreditations require. The restoration company must have all the necessary accreditations and licenses to ensure that they can safely operate on your property.
2) How Long Have You Been In The Industry?
It's best to hire a company that has years of experience in the industry. Ask this directly, or you can also research on your own.
3) How Much Experience Do You Have?
There are times when restoration companies have a more narrow scope of service. Therefore, make sure the company has enough experience in fire restoration to cater to your needs.
4) Do You Provide Turn-Key Services?
The purpose of a fire restoration company is to make things easier for you as you recover from your losses. That means you need to get a complete solution and excellent customer service from their company.
5) Can You Work Directly With My Insurer?
As mentioned, you have a lot of things on your plate right now, and as you recover from what happened, you need a company that can make things easier. To help you out, the restoration company must be able to work directly with your insurer, instead of you going back and forth with the insurer.
The fire restoration company must be experienced in handling insurance claims, and at the same time, will work closely with you to ensure the restoration will be complete and done in a timely manner.
6) What Does The Process Look Like?
It's essential you understand how the fire restoration process works. Some companies will come to your property and clean it after a fire. If this is all you need, then they may be the right company you should work with.
On the other hand, if you need some reconstruction done, you need to know exactly what the restoration process will look like. This will help you determine if you need to hire building contractors to work on your home or if the company will take care of the entire process for you.
This may seem unnecessary to ask—but it's just as important! This is because there are large companies, while there are family-owned ones. Family-owned restoration companies tend to have more interest in the community, as they usually also have some knowledge of the people in the local area.
Cheers To A Fully Restored Property!
Property fire damages are serious, but the good thing is that there are restoration companies that can help you clean up the mess and do restoration work to make your property look good again. You only need to find the right fire restoration company that will suit your needs—and with this guide, you're sure to find the best one available for you!
Are you looking for a fire damage restoration contractor in Boise, ID, to help you after an accident? Master Restoration Idaho has experts to help restore your property following a fire. We use our decades of experience in the industry to give you a service that goes above and beyond expectations. Get in touch with us today!