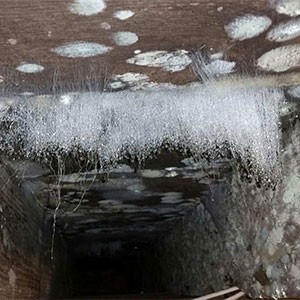 5 Mistakes in Choosing A Crawl Space Restoration Company
If you have a crawl space at home, you'll want to do everything to keep it in good shape. Because crawl space concerns may be disastrous, it's important to avoid them.
Even with the finest preventive maintenance, issues are expected to arise from time to time. For this reason, you should hire the right crawl space repair firm in case something goes wrong.
Unfortunately, most homeowners never check to see if the crawl space specialist they choose is qualified for the task. Here are six things to avoid to ensure that you select the proper Boise restoration companies for your crawl space. 
Assuring That Experience Is Unimportant
Sure, every crawl space repair professional has to start somewhere, but it's not a good idea to employ someone fresh out of school to handle serious repairs. It provides you peace of mind to work with an expert that has years of experience fixing crawl spaces.
Someone with extensive crawl space repair expertise is likely to have dealt with foundation issues similar to yours. As a result, they'll be able to deal with the problem promptly and safely.
Furthermore, an experienced crawl space repair company will most likely be able to provide you with a list of recommendations. This will help you determine if they're the right fit for you.
Being Too Careless with Prices
Before they start working on your crawl space, a crawl space repair firm should provide you with a written estimate of the cost. This way, you'll know what to assume in terms of costs.
When it comes to choosing a crawl space provider, some individuals overlook the importance of affordability. While high-quality repair services are rarely inexpensive, you should not overpay to resolve your problem. The top contractors' bills at a fair price.
Before selecting, get at least three quotations from reliable repair providers in your region. Compare the estimates and choose the one that best fits your crawl space repair budget.
Contractor Credentials Are Not Given Enough Value
Homeowners frequently believe they are qualified for the work simply because someone claims to be a crawl space repair specialist. Unfortunately, the housing sector is full of fly-by-night contractors who can't back up their claims.
Make sure to demand documentation that the contractor is licensed to work in your region. Is their driver's license up to date? Inquire about the proof.
Next, check to see if the business is adequately insured. Accidents may happen on the job site, even with the best-laid intentions. The company's insurance will cover any property damage or personal injuries.
You risk dealing with an unauthorized and uninsured contractor if you never check a company's qualifications. The likelihood of being conned is exceedingly great. You'll also be held accountable if an accident occurs on your property while the contractor is working on your crawl space.
Hiring Repair Businesses From Other States 
Many homeowners also mistake hiring contractors from out of state or from different parts of the state. The issue here is that the contractor could not know the local code. You might get in trouble with the authorities if you break this code.
A local business understands your region, giving them an advantage for crawling space difficulties. They are familiar with the most frequent crawl space issues in your area and have the necessary crawl space repair equipment to address them.
Not Caring About the Reputation of A Contractor
A contractor's reputation is the best predictor of the type of experience once you start working with them. It's a good clue that the contractor is trustworthy if you found him through referrals from individuals you trust.
There are several methods to learn about a contractor's reputation if you find them through an online search. References and reviews are very useful. To learn about prior clients' experiences with the contractor, look for honest and reliable web reviews.
A reputable crawl space restoration company will also provide you with a list of recommendations to call. Contact some of these references to inquire about their experiences with the contractor's services.
When you disregard the value of reviews and recommendations, you put yourself in danger of having a bad experience.
Conclusion 
Because your crawl space is such an important aspect of your house, you want it to be maintained and repaired by the best crawl space repair business possible. Avoid the blunders highlighted in this guide to pick the correct damage restoration company in Boise, ID. 
As a damage restoration company in Boise, ID, Master Restoration Idaho helps you fix your crawl space water/mold problem and restore your space. Our crawl space encapsulation techniques are the most effective in the industry. From skilled mold treatment to installing a thicker-than-industry-standard vapor barrier, you can be certain that your crawl space will be clean and ready to pass any home inspection. Contact us today!