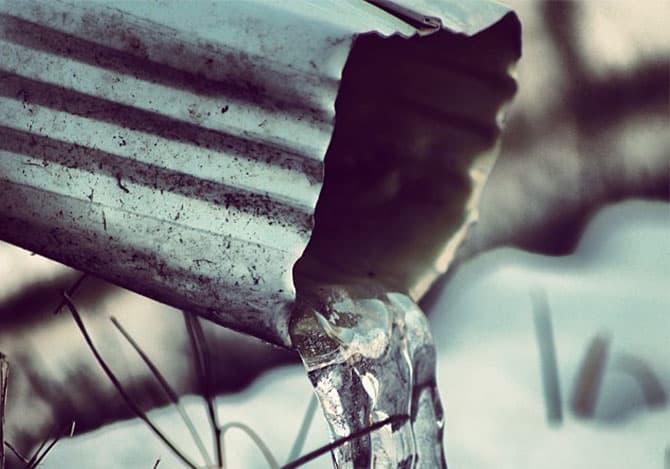 3 Early Warning Signs Of Frozen Pipes To Watch Out For
Winter is the perfect season to get cozy, curl up by the fire, and sip your favorite hot beverage as you listen to some festive music. However, this is also the season that many homeowners are bombarded with various home problems. For instance, you can encounter frozen water pipes when the temperature drops and the water expands and freezes over.
This common issue is dangerous and can be costly since it puts pressure on your pipes until such time that they can no longer hold the ice and burst. The best way to prevent this is to spot frozen pipes during their early stages.
Here are some ways you can tell that your pipes are frozen (or on the way there!):
If it is not cold enough, you don't have to worry about getting your pipes frozen. However, you have to start taking necessary precautionary measures as soon as the temperature drops below freezing to keep your pipes safe and in working condition.
Act immediately and deal with them before they create more serious problems and a more expensive repair once you notice that you have frozen pipes. If your pipes have already burst and you are in need of immediate water damage restoration in Boise, however, consider reaching out to us.
Our experienced team is composed of water and mold restoration experts who offer affordable and high-quality customer service. Hiring us means having the owners of our company work directly on your site to help restore your home fast, and we take pride in getting the job right the first time.
One of the most common warning signs of frozen pipes is the lack of water supply. Your pipes might be frozen when you turn on your faucet and there is no or little water.
Having no proper supply of running water can interfere with your daily tasks and activities, such as taking a bath, brushing your teeth, and washing your dishes. To avoid this major inconvenience, be vigilant in spotting your lack of running water and quick in taking the crucial steps to prevent your issue from progressing.
Frost on the exterior surface of your pipes is a major warning sign that your pipes are possibly frozen, and this requires you to take precautions to thaw them safely. If in case they burst and you have to seek prompt water extraction in Boise, call us right away. We can help you address water and flood damage in your home and restore the look and functionality of your property quickly.
We work by assessing the water damage, looking for the source of the problem, starting with the immediate cleanup, and restoring your property efficiently. Aside from burst or broken pipes, we specialize in property restoration due to floods, cracked washing machines, overflowing bathtubs and sinks, crawl space water intrusion, broken dishwashers, and more.
Your frozen pipes are like ticking time bombs that can burst at any time, and the issue can worsen if they burst outside because you have to deal with the damage and the slippery condition created by the freezing temperatures. Fortunately, you can easily prevent this by looking for the early warning signs that are listed above and taking action before they burst.
If you need water damage restoration service in Boise, Idaho, contact us for assistance. We are restoration service experts that can help you restore your home immediately. Request a free estimate today!