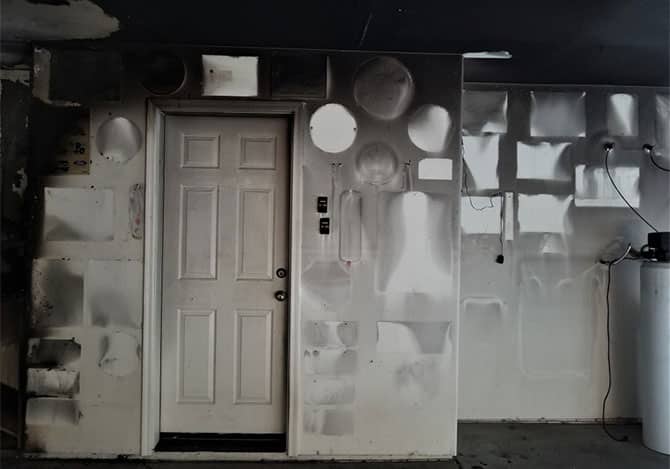 3 Common Types Of Smoke Damage In Boise Properties
Although it may not necessarily be the most common predicament, smoke damage is a problem that homes and businesses in Boise experience every year.
Often seen as the "problem after the bigger problem" that succeeds any fire incident, this building issue is responsible for causing hundreds of thousands to millions of dollars in damage annually. Unfortunately, people fail to realize that lingering smoke can cause more problems for the structure's overall condition until it's too late, resulting in even more expenses.
A guide to different types of smoke damage that your home or business may have
If you've recently experienced a house fire, then it's best to assume that your problems are far from over. After handling the more significant and pressing problems that come with fire damage, you'll need to start looking out for the type of smoke damage you experienced so that you can get help ASAP!
To ensure that you know what you're dealing with before you call Master Restoration Idaho's experts to come and visit your home or office building, here's a guide to the different types of damage:
1. Fuel or oil residue smoke damage
Alternatively classified as petroleum residue, fuel, or oil residue smoke damage isn't seen too often in home and business fires unless petroleum products were being stored in the space. This fact alone explains why it's a rather isolated incident that pops up in a small portion of affected properties, but its effects are definitely not negligible.
In rare cases, residential units can experience this type of smoke damage when a furnace has a "puff back," which is a reaction where it doesn't ignite properly. In the end, this incomplete ignition releases smoke and soot into the surrounding space in the form of a small leak or even minor explosion, leaving you with an odor that is strong and offensive. In fact, this type of damage can end up easily ruining upholstered pieces of furniture when not cleaned promptly!
This type of smoke damage is caused by fast-burning, high-temperature fires fueled by paper or wood, creating a powdery texture that doesn't smear when being wiped up. Fortunately, this type of damage is relatively easy to clean compared to more dense smoke and soot residue.
Although dry smoke is much more forgiving when it comes to cleanups, it can easily fall into cracks or porous materials in your home or business that taints it with a deep-seated smoky odor. Yet, with the help of a restoration expert like Master Restoration Idaho, you can easily remove any dry smoke damage in your cracks before it causes the whole space to smell!
3. Protein residue smoke damage
Protein residue smoke damage is something that is created when an organic material evaporates during a low-heat fire. Commonly due to cooking mishaps and kitchen accidents that cause a blaze in a specific part of a home, this type of smoke damage is invisible because it has no noticeable soot or streaking. However, protein residue can permanently discolor painted, varnished, or other finished surfaces and seal an intense and unpleasant odor that will be increasingly difficult to remove when it settles for too long.
As seemingly harmless as it may seem, smoke damage is a pressing problem that any Boise home or business owner shouldn't overlook because of the additional issues it bears. Once you get a firm understanding of what kind of damage you might be running into, it will be easier to spot any underlying problem in your home or property and remedy whatever remains! 
If you are looking for a smoke or fire damage restoration service in Boise, ID, we're here to help. Get in touch with us today to see how we can help you!